Bright and early on Monday morning, Sirius' training for the London Marathon started in earnest. He headed of for a 'Boot Camp' in Dorset.
Where He was under the expert tutourledge of World Famous Monkey Rescuer Alison Cronin and Julio!!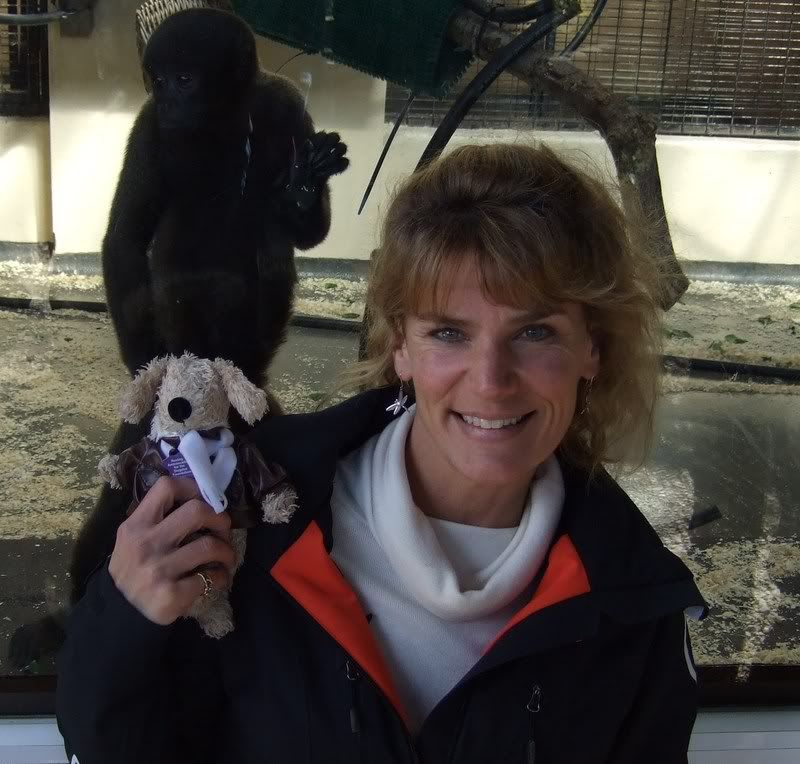 After a quick introduction to his fellow athletes.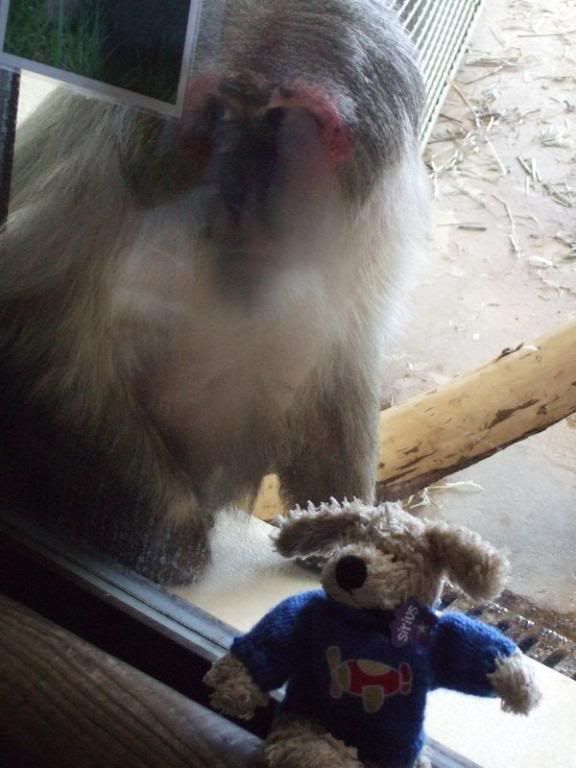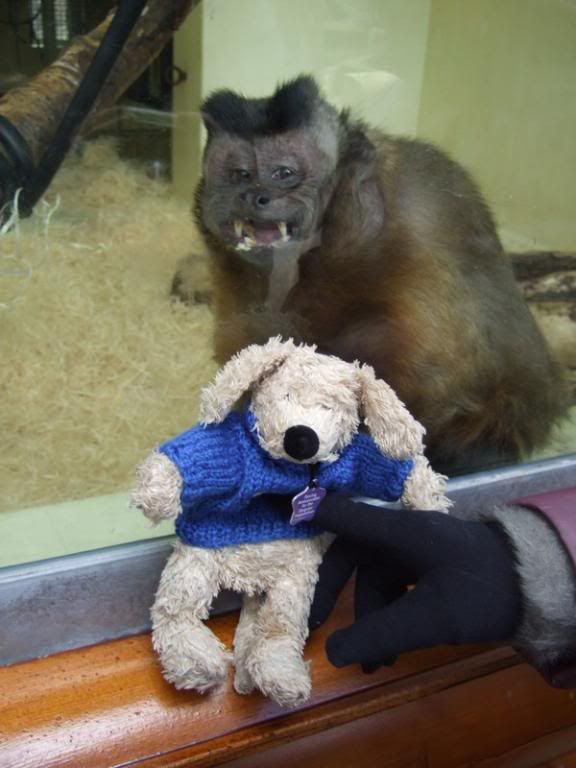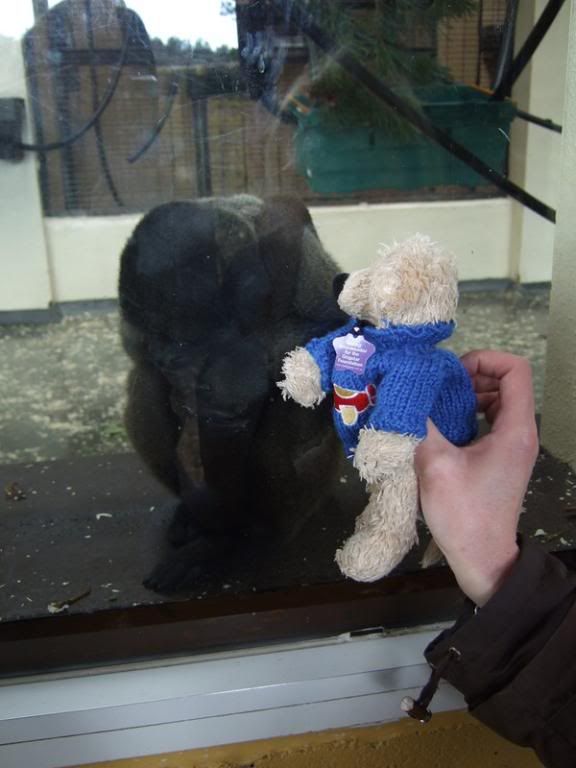 Alison decided that Sirius needed a bit of Military discipline as He was a bit slow at waking up in the morning!
even after Bertha had left!!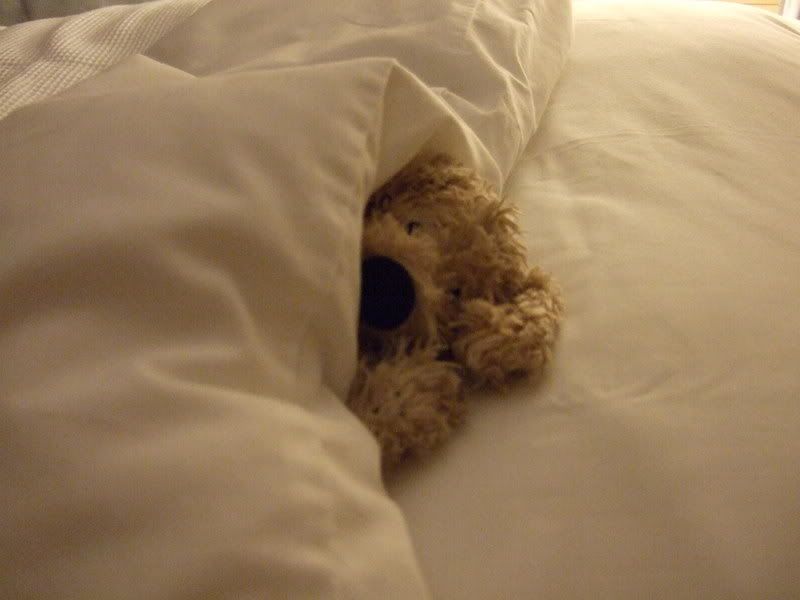 So sent him off for some good ole square bashing
and a bit of basic training
The training was fantastic and Sirius even managed to lose some weight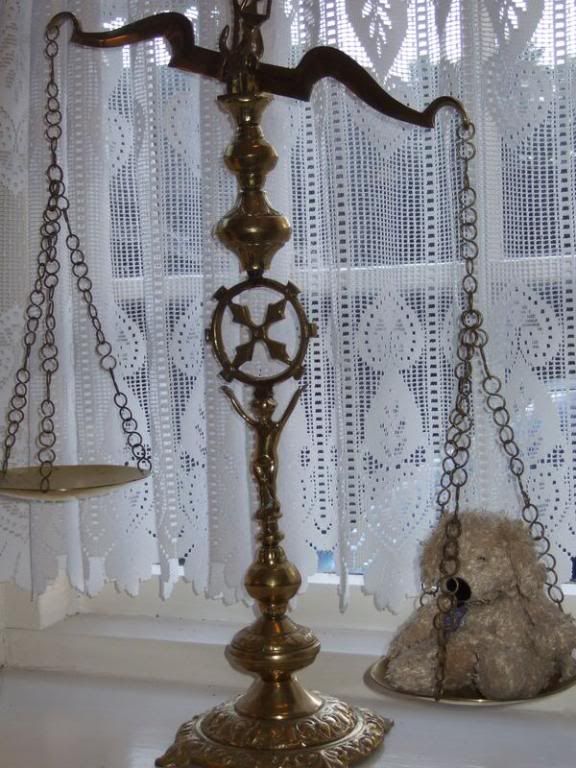 enough to spur him on to climb a tree, carefully watched over by Leah (Bonniebird's neice)
Sirius was a big hit in Dorset and fell head over heels in love with Robin and Maggie the owners of Deer Leap, the B&B where He stayed.
Well with boot camp over, Karen carefully stowed Sirius for his dash back to 'The Smoke'
Once back in London, Sirius had a bit of a 'Rocky Balboa' moment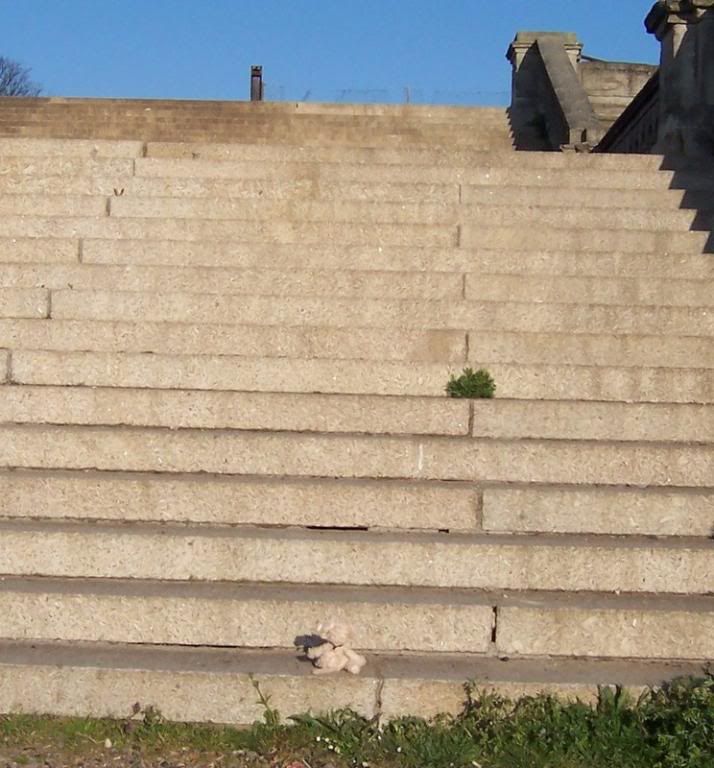 and sang 'Eye of the Tiger' all the way to the top
As you can imagine all that physical exertion made Sirius a little bit whiffy, so a quick visit to the groomers was just the ticket
Sirius is now with his 'Running Partner' Nigel, but as always enroute Sirius decided to pop into The Tube and have a go at train driving
and even had a go at running the whole network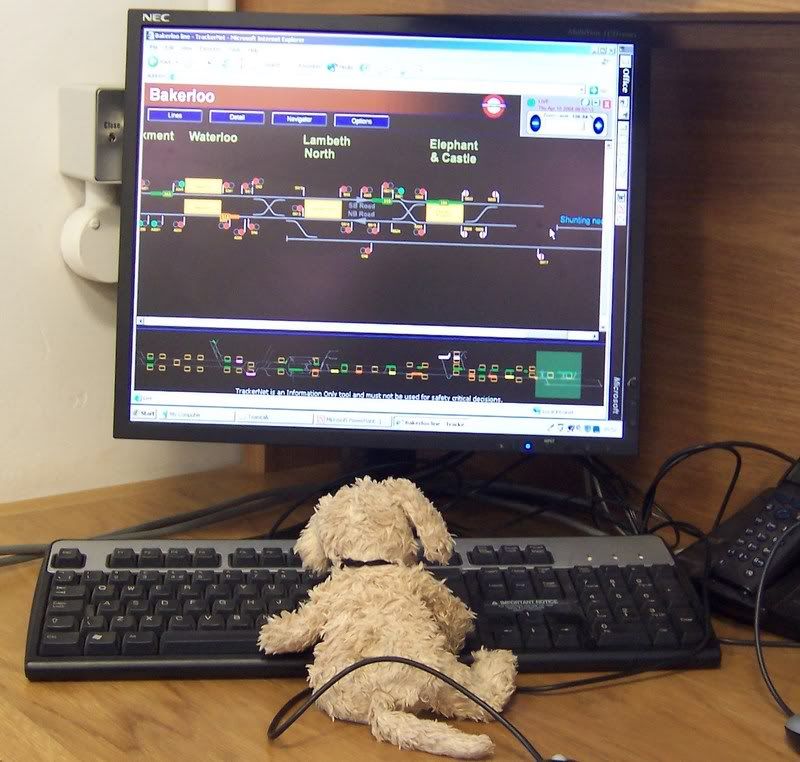 Sirius is now having some last minute coaching and is looking forward to his 5am start on Sunday. He wants to be right up front at the start.
Keep your eyes peeled on sunday! You may just catch sight of Sirius on TV as he whizzes around the Marathon route.