Sirius Went to Cudham, Kent with 7th Strood Brownies
Any self respecting Brownie has to start Pack Holiday with a Pow Wow.
But it got quite late the first night so I sussed out the accommodation.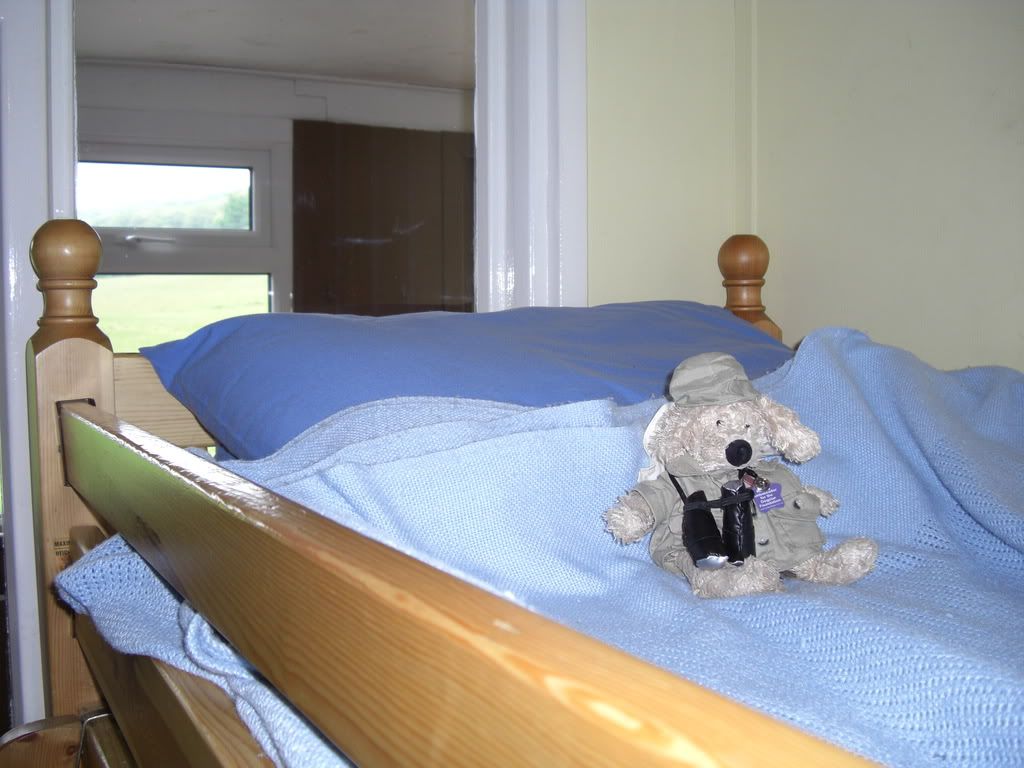 It was more comfy sharing with a Guide, though.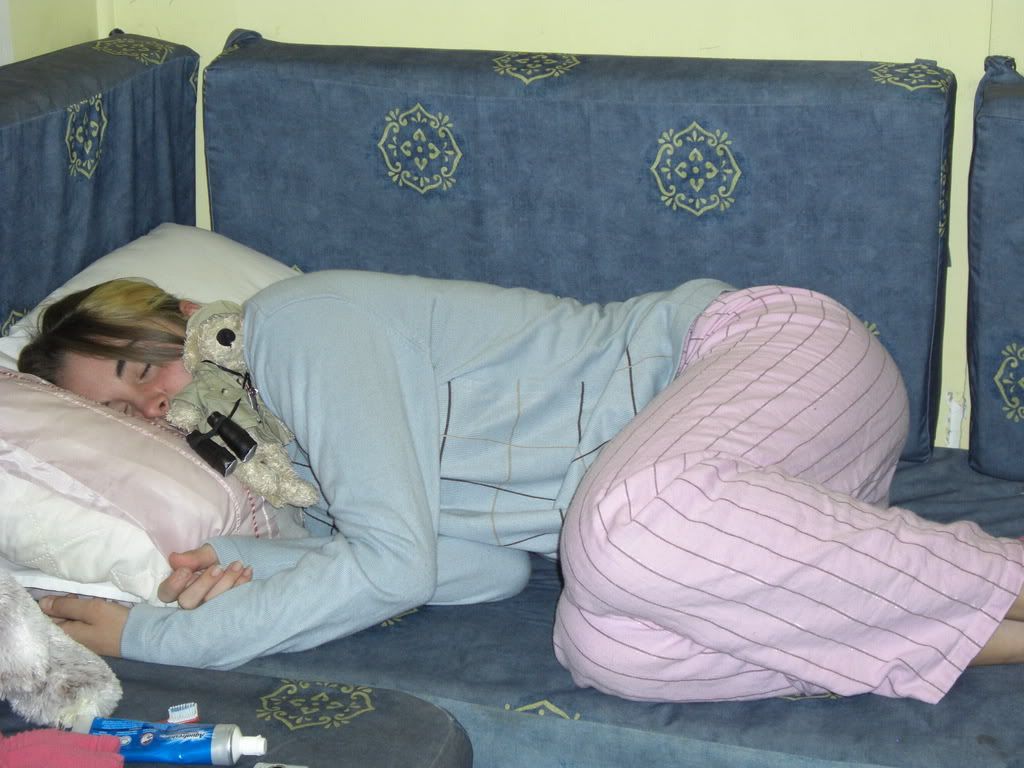 After breakfast.....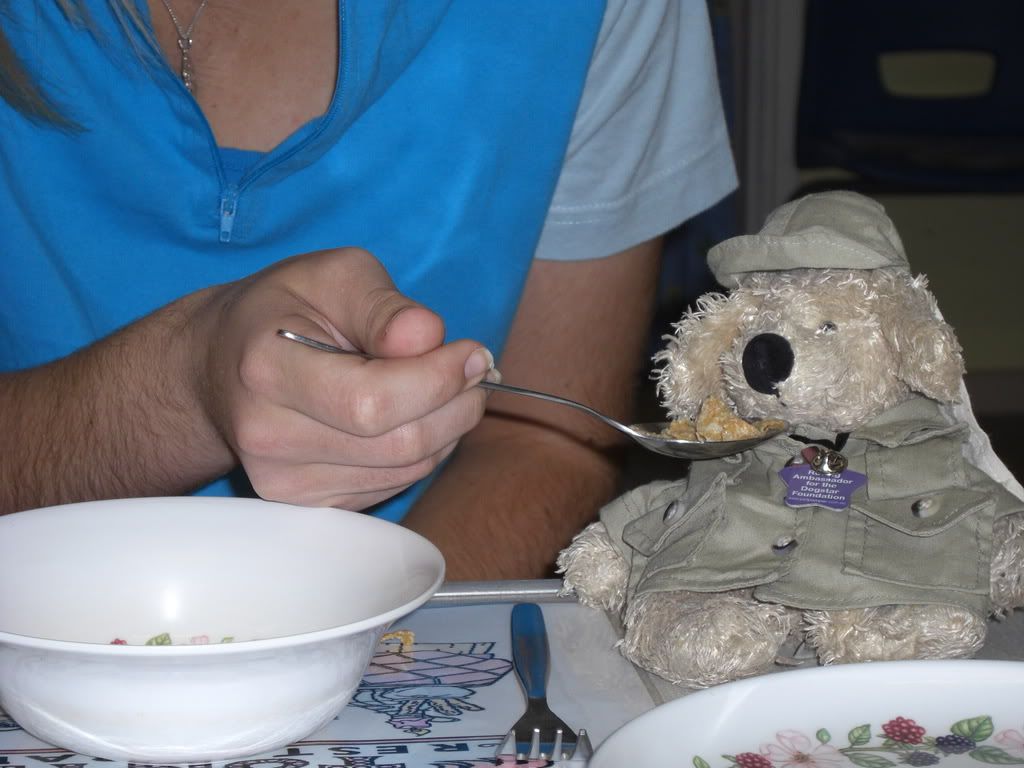 I had to prepare for my first wet walk. Walking in the rain, I ask you!!

We all got ourselves ready in our wet weather gear (there's always one silly Adult Leader, isn't there??).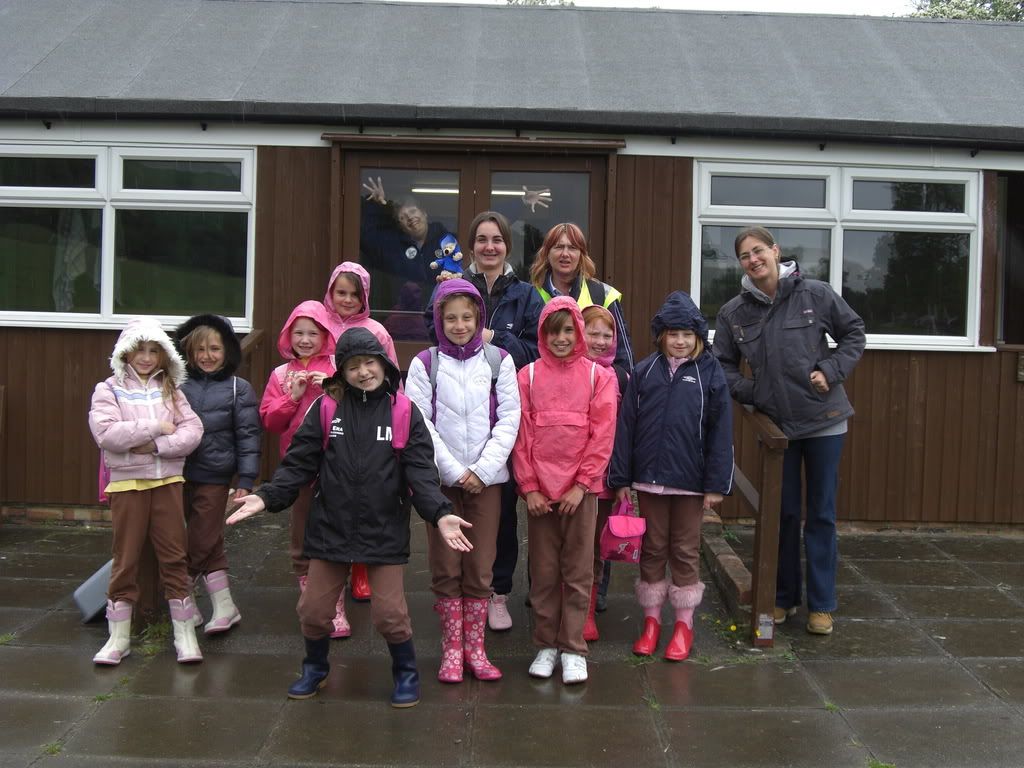 And went to a farm. I met some big things that baaaaed a lot and they were always hungry.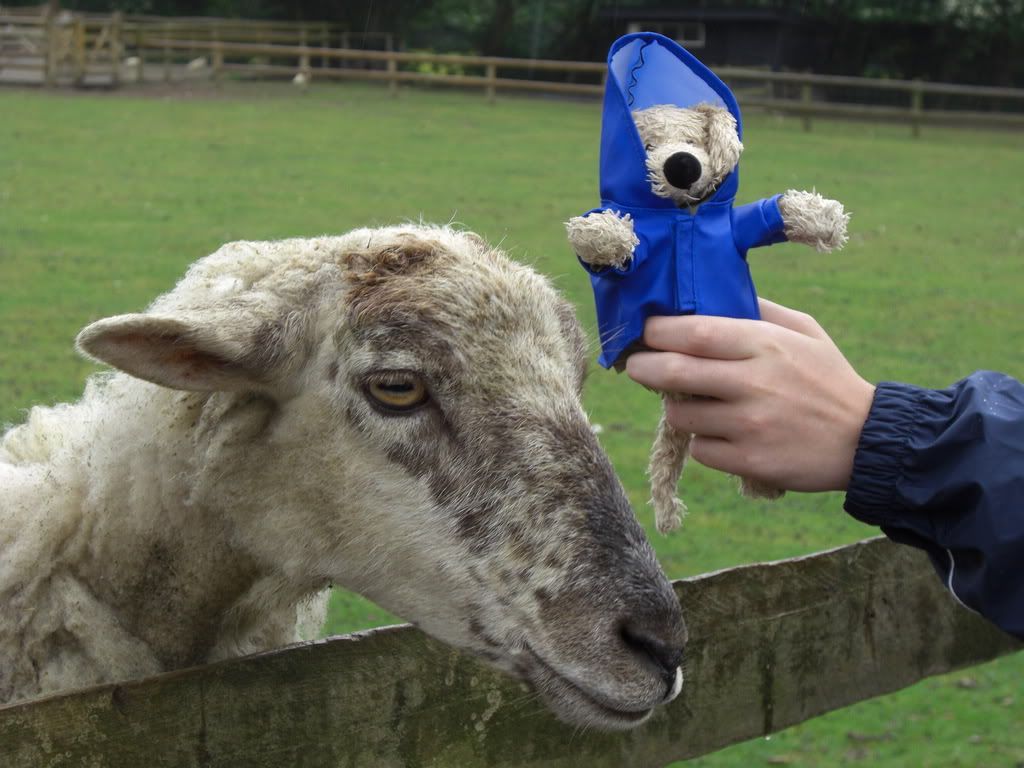 They didn't eat me though.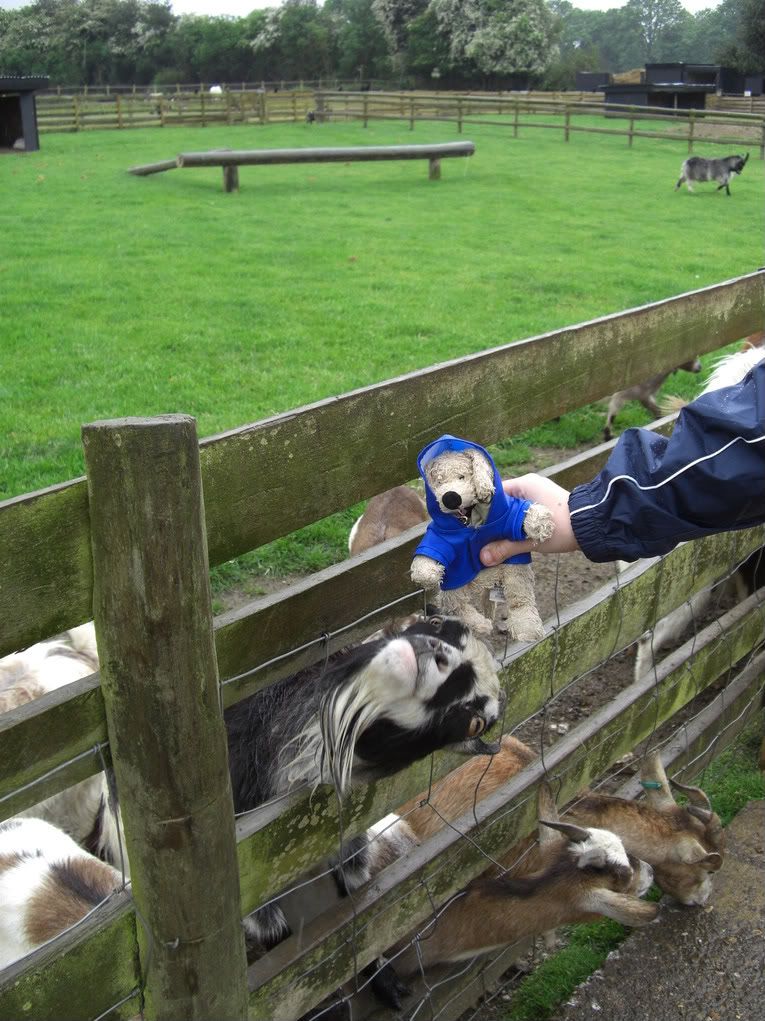 I went for a bit of a ride on two of them but they just wanted dinner, not a ride!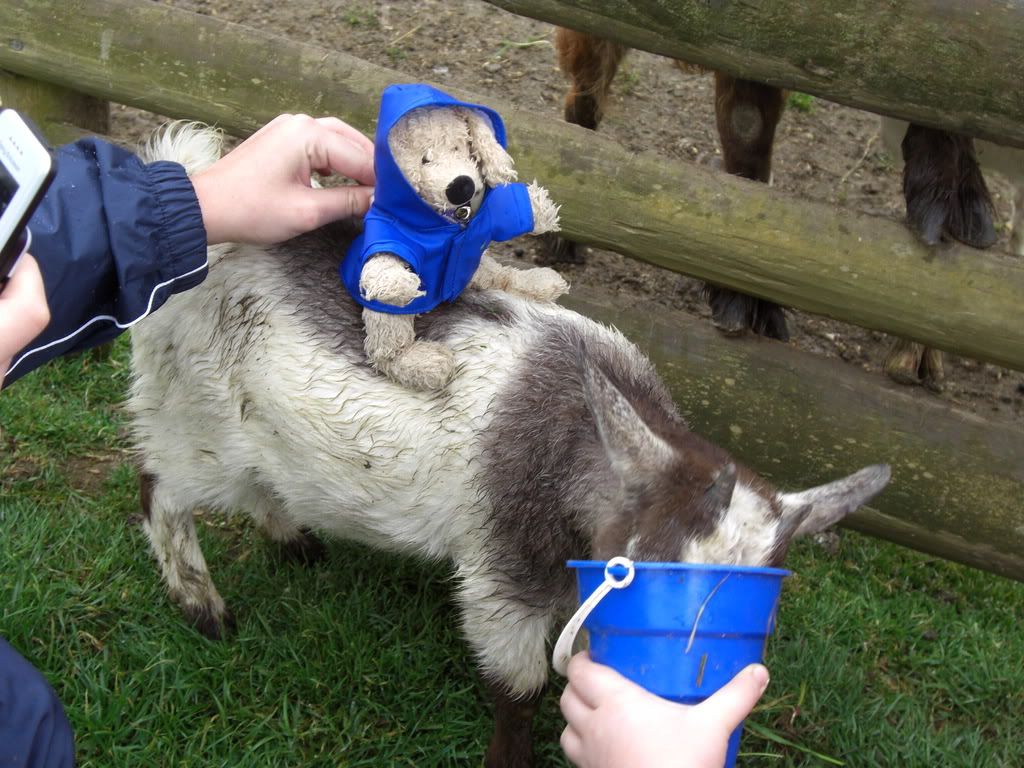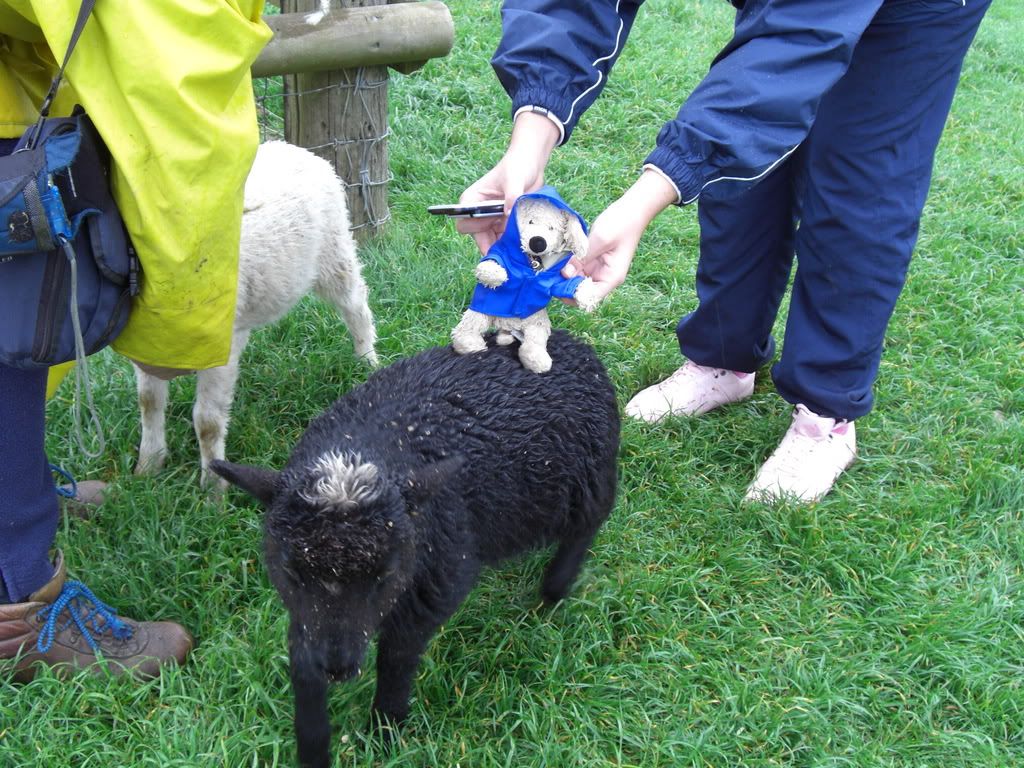 I thought the fluffy bunnies were more my sort. They didn't mind me resting with them.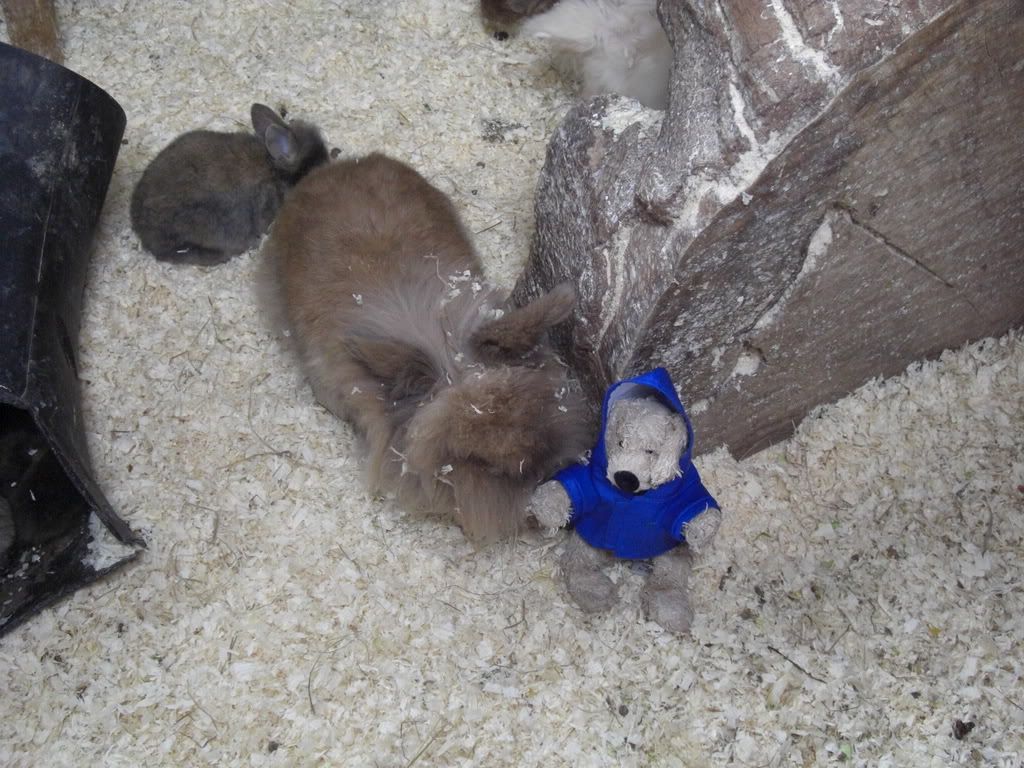 Afterwards, we had to wash our hands like good little Brownies.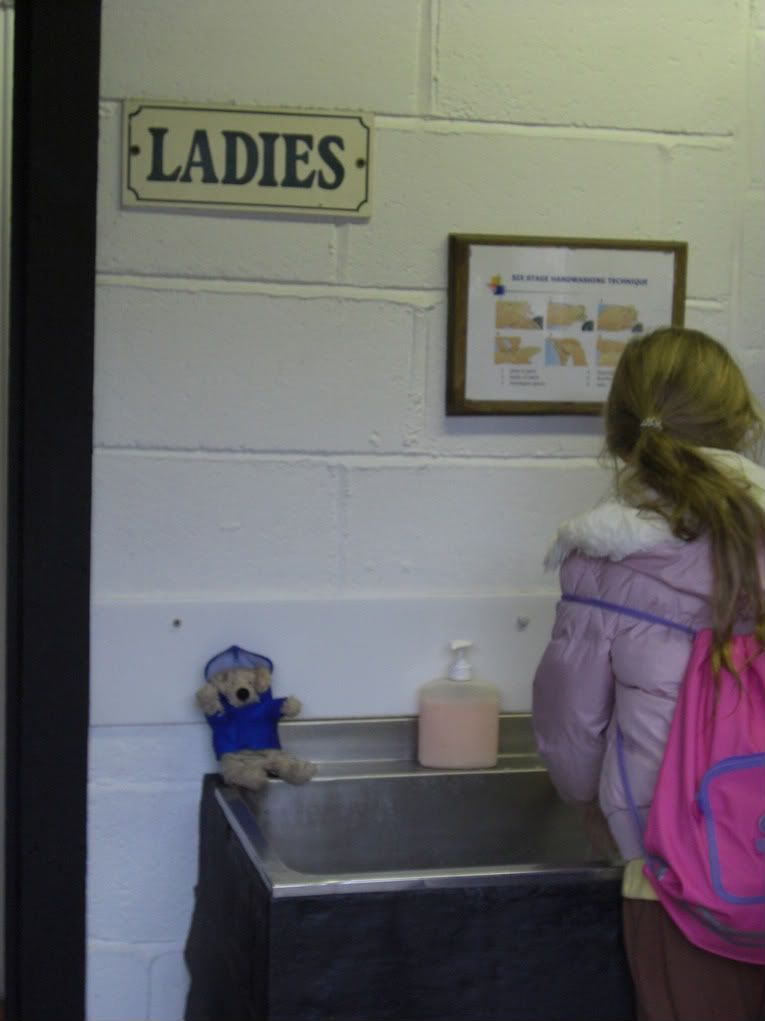 When we got back we made things (this is a Disney Dreamcatcher dontchaknow)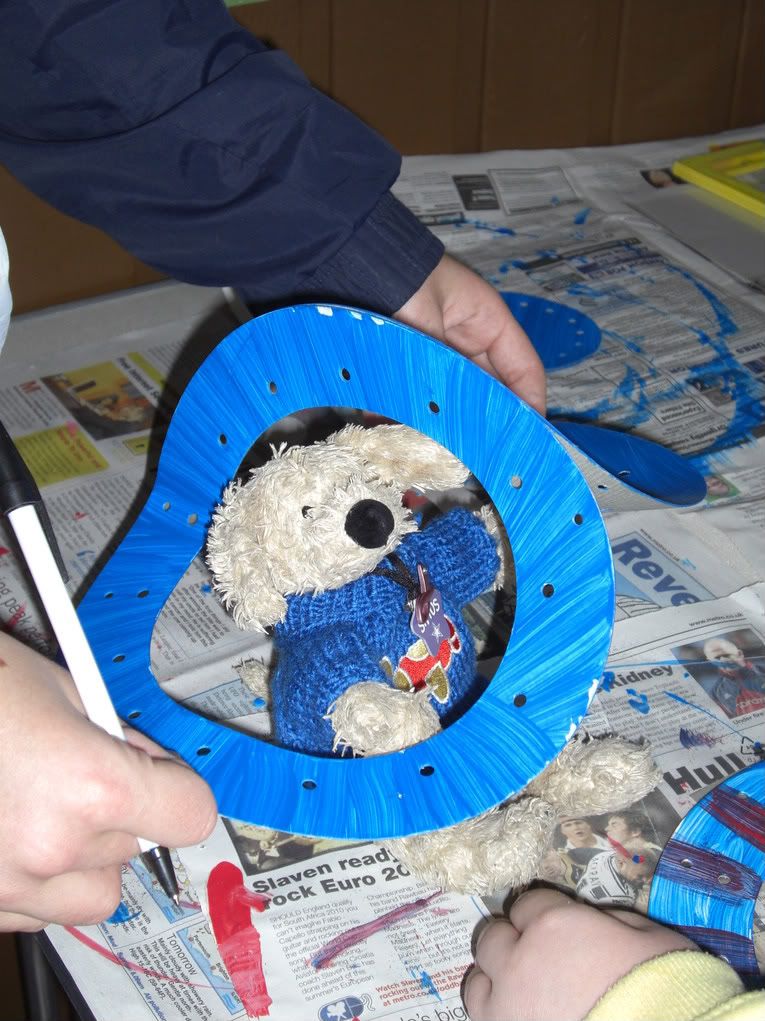 Then we got ready for an indoor camp fire (cos it rained outside) where we sung Brownie Songs!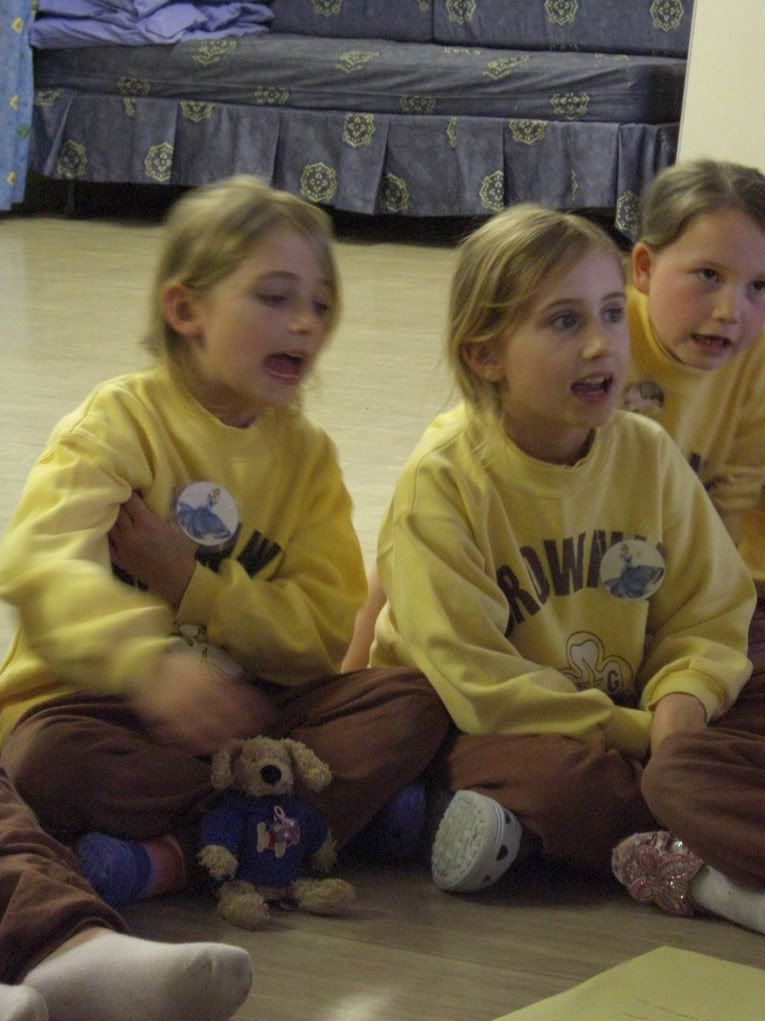 We did silly arm actions in them all,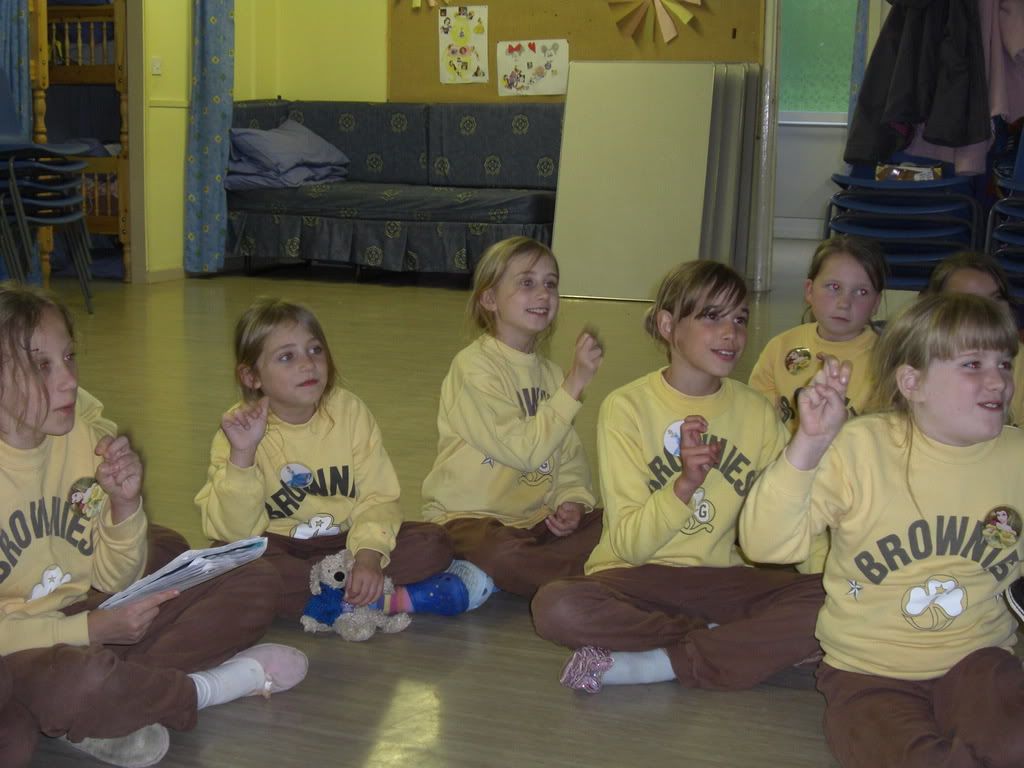 then we got a bit jiggy and wiggled around and looked a bit daft, if you ask me, but it was great fun with all that Ging Gang Goolieying!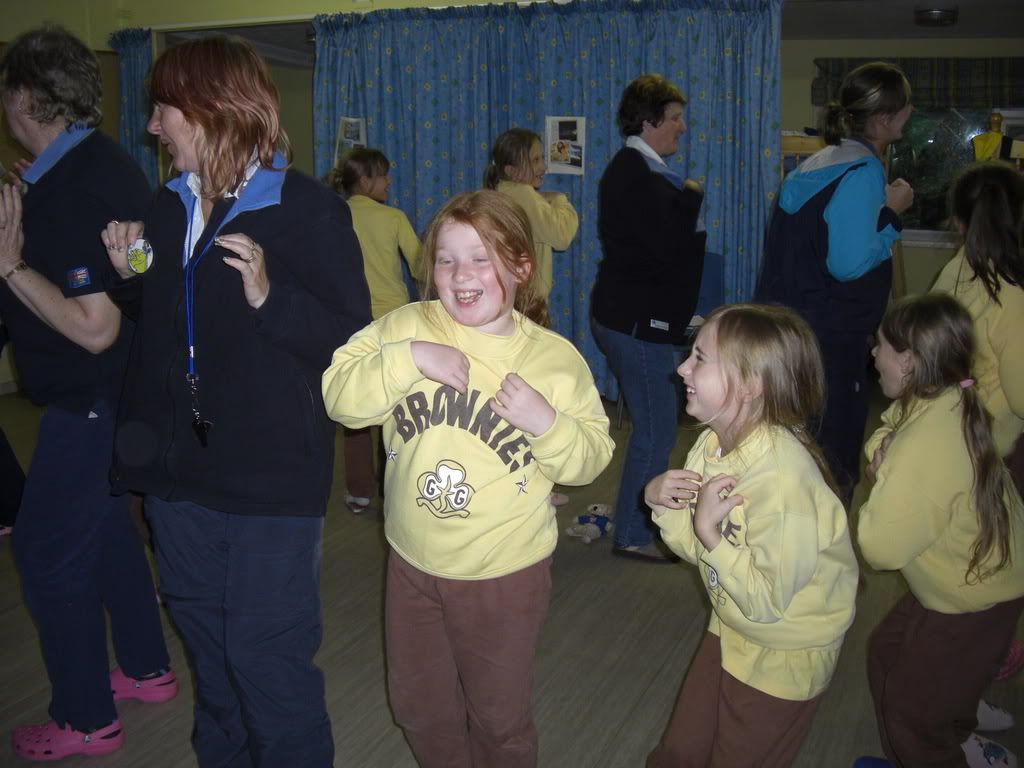 After we ate dinner, we had to do chores. Washing up?! A dog like me???!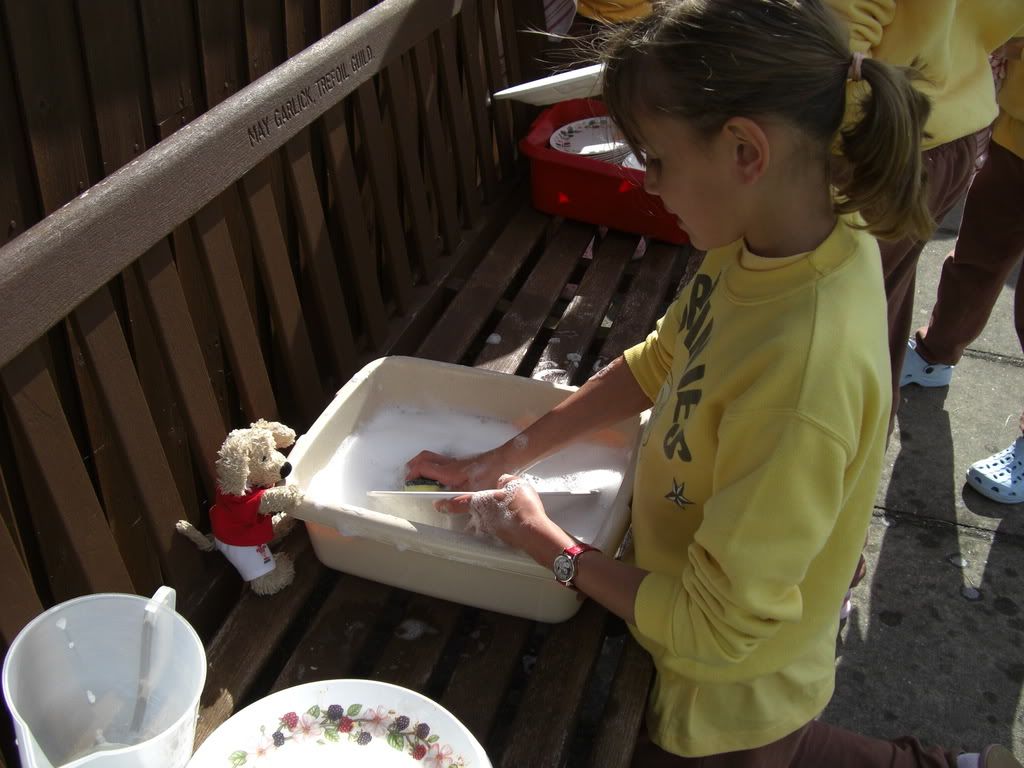 Then I helped do some First Aid. One Brownie hurt her fingers in a door so I made her feel better.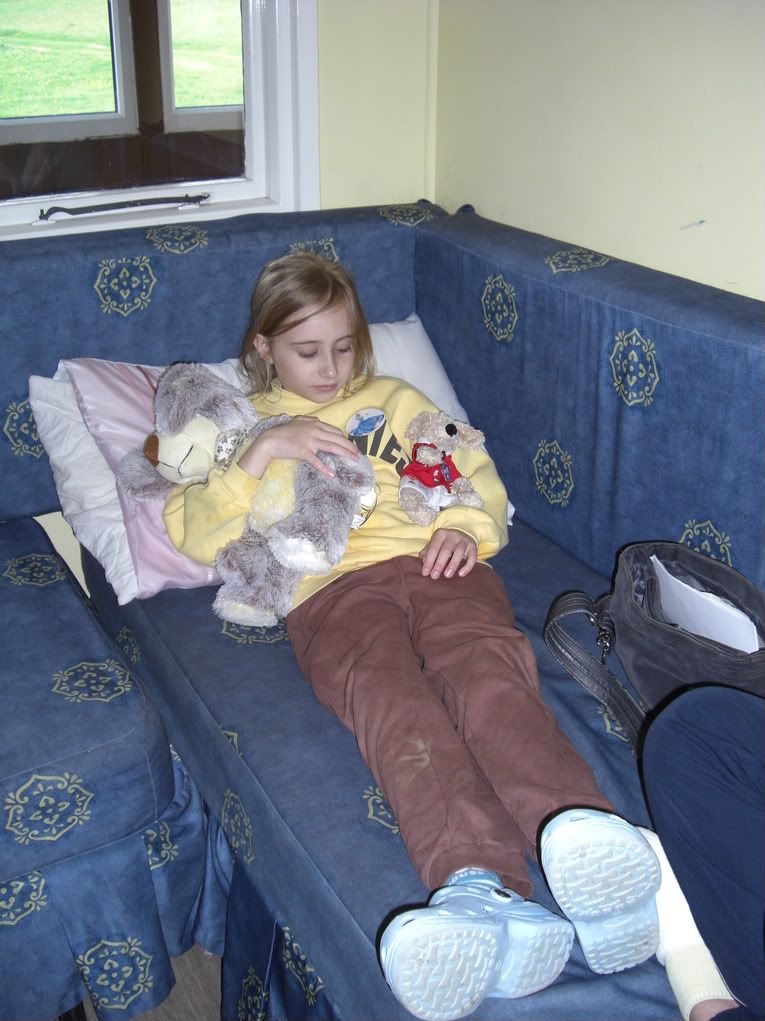 Then, even though it wasn't snowing, we went sledging!! On grass!!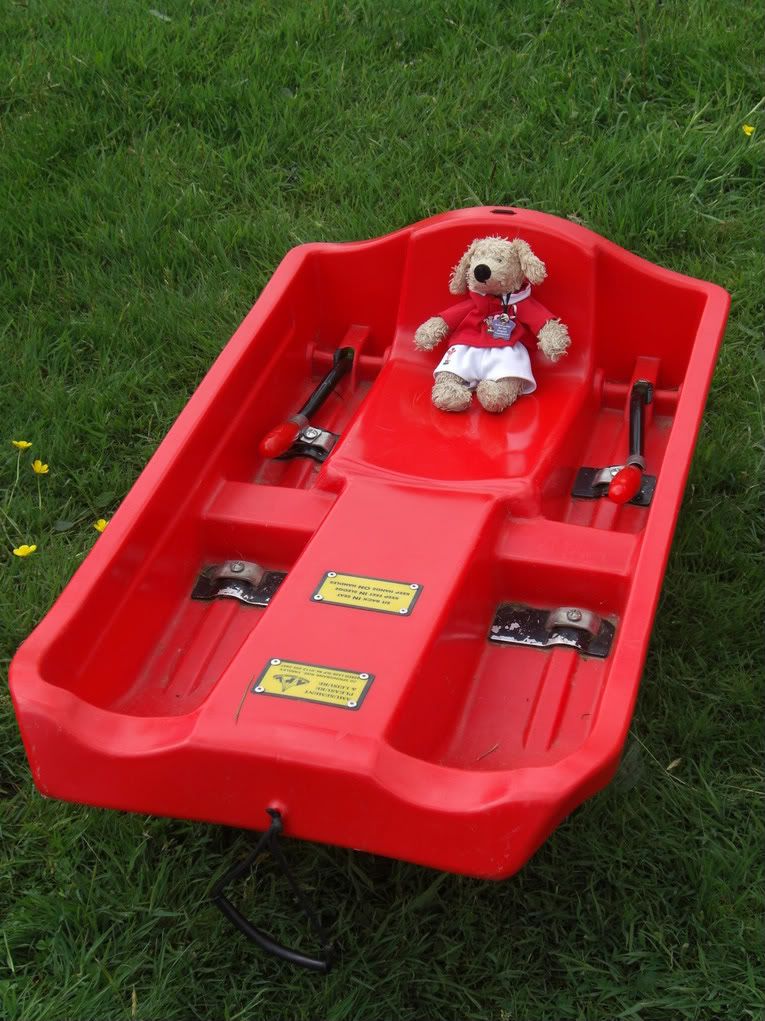 Weeeeeeeeeeeeeeeeeeeeeeeeeeeeeeeeeeeeeeeeeeeeeeee!!!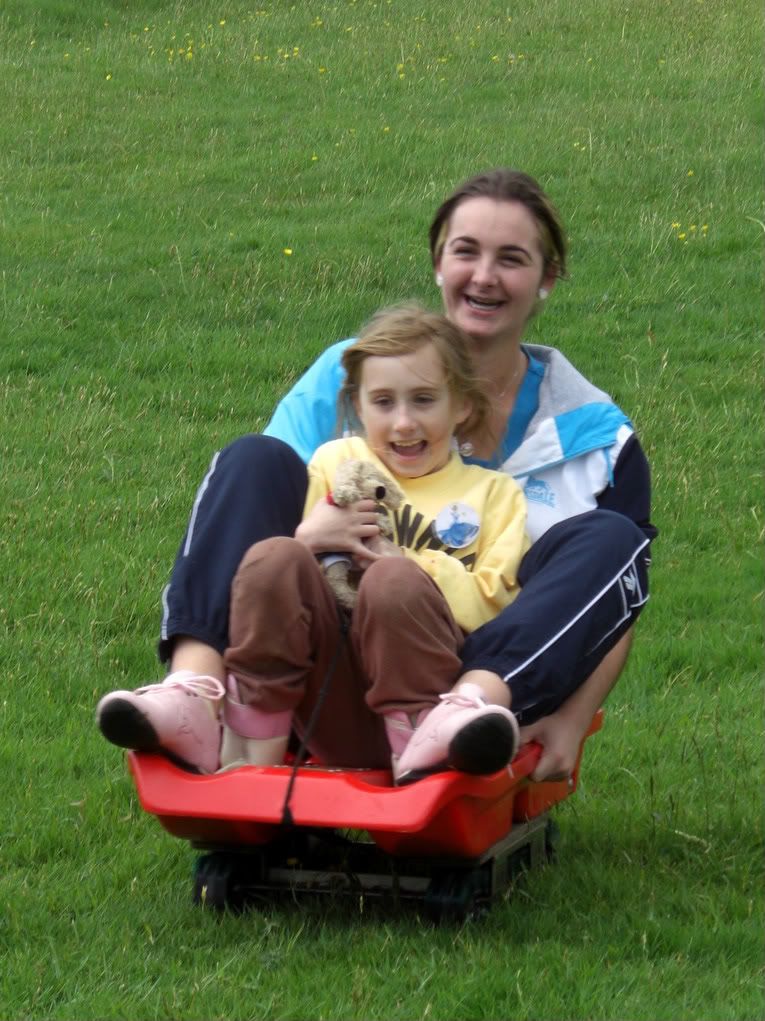 And, at the end of the weekend, cos I was apparently a very good Brownie, and I did a very good job doing all my jobs and helping out, I got a badge for my clothes!!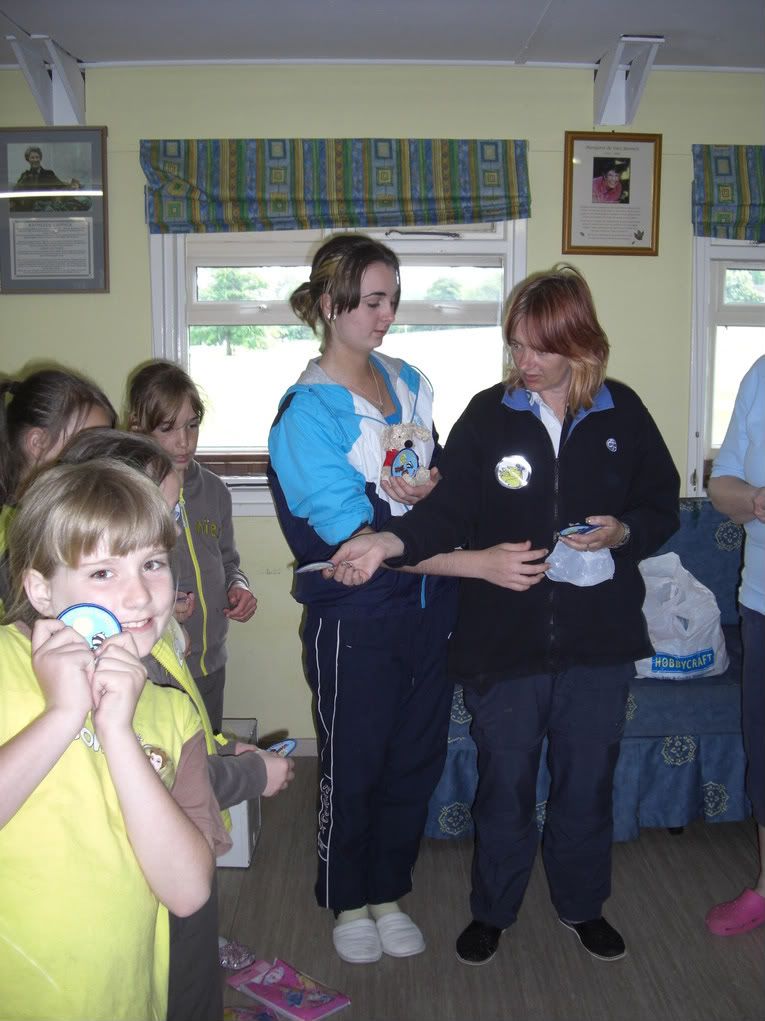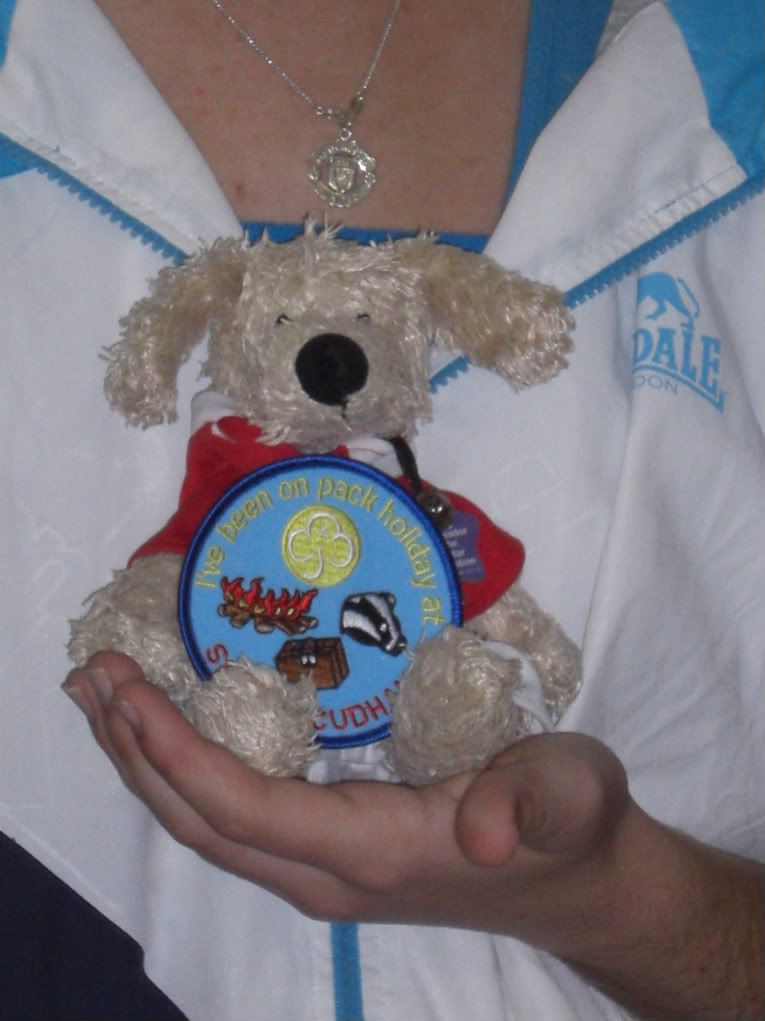 A big thank you to 7th Strood Brownies for helping me have such a great time!