I arrived at Chasta's house to find she'd planned a weekend full of fun and activities. After what felt like a long car ride we arrived at Thorpe Park. The children were very excited and wanted to try everything all at once. It all looked very scary to a little dog, so I hid for a while till I felt braver.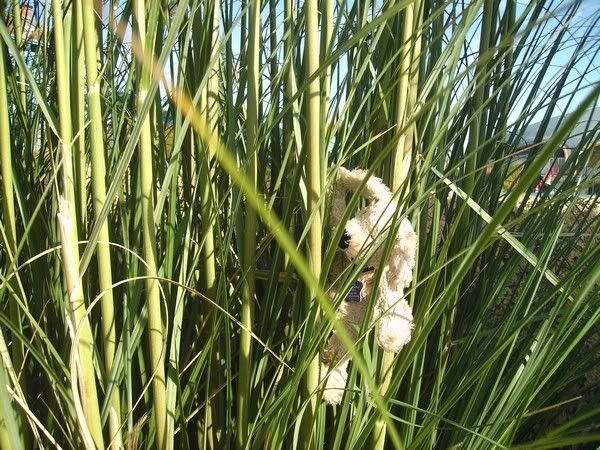 Later on I felt braver, like a real ambassador dog should, so I said I would go on the rides if Sian held my hand, but I was too small.
I was much tooooooo small! It's not fair, but what can a little dog do?
I was very well behaved, no rule breaking at all....honest!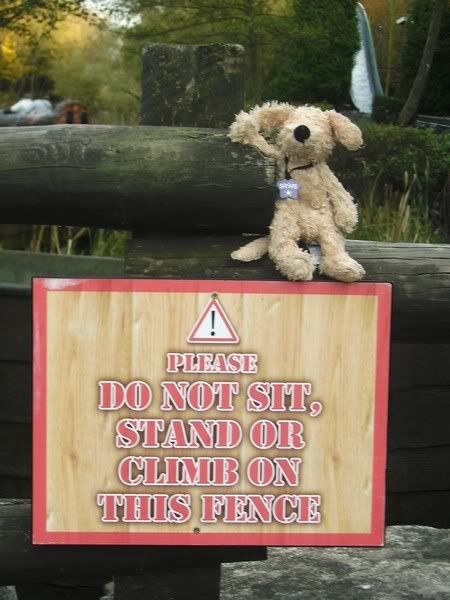 I did sneak on some rides but I hid in pockets (or down tops, but the less said about that the better)

Later we left and went off to Butlins, it was quite a drive again and when we got there it was dark and we had missed tea. The children decided we should have Pizza, it was very nice, polished off with a sip or two of bubbly!
At Butlins there were some fairground rides that were more my size so I had fun there.
Chasta said I couldn't go swimming but I enjoyed bowling, those balls are very heavy, but I did well, considering.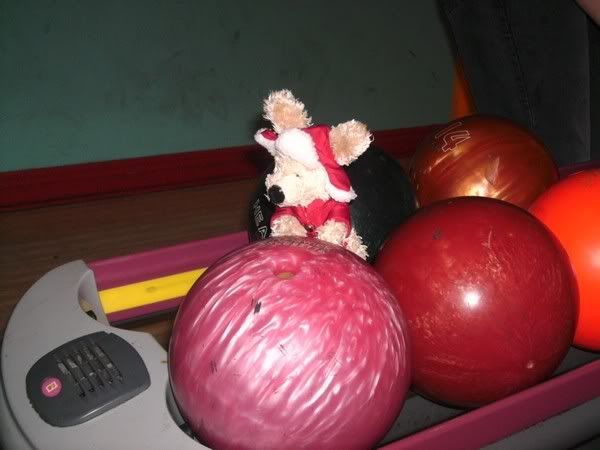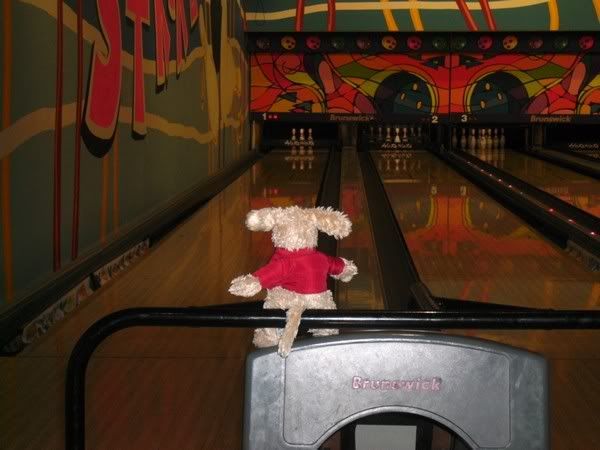 The boys went on some Go-Karts, but I couldn't, no animals allowed they said.. Imagine, how primitive! Ah well I enjoyed watching.
I spent the last evening playing 'Zombies' with my mates, the Red Coats, I really was one of the boys in my own red coat, and had good fun scaring the little kids..hehe!
Then it was the long drive home, we got there just in time for tea, and a rest cuddled up with Kenza. I wonder what I'll be doing at my next stop?
I love travelling all over spreading the word about, and raising funds for The nDogstar Foundation
http://www.dogstarfoundation.com/