Well I arrived at Terri and Pete's house and I thought I would be able to show you something Christmassy but they are being very un-festive and Bah Humbug!Anyway I had a look around and the nicest thing I could see were these elephants. They are from Sri Lanka and I helped Terri and Pete to choose them when I was on holiday in Sri Lanka with them earlier this year.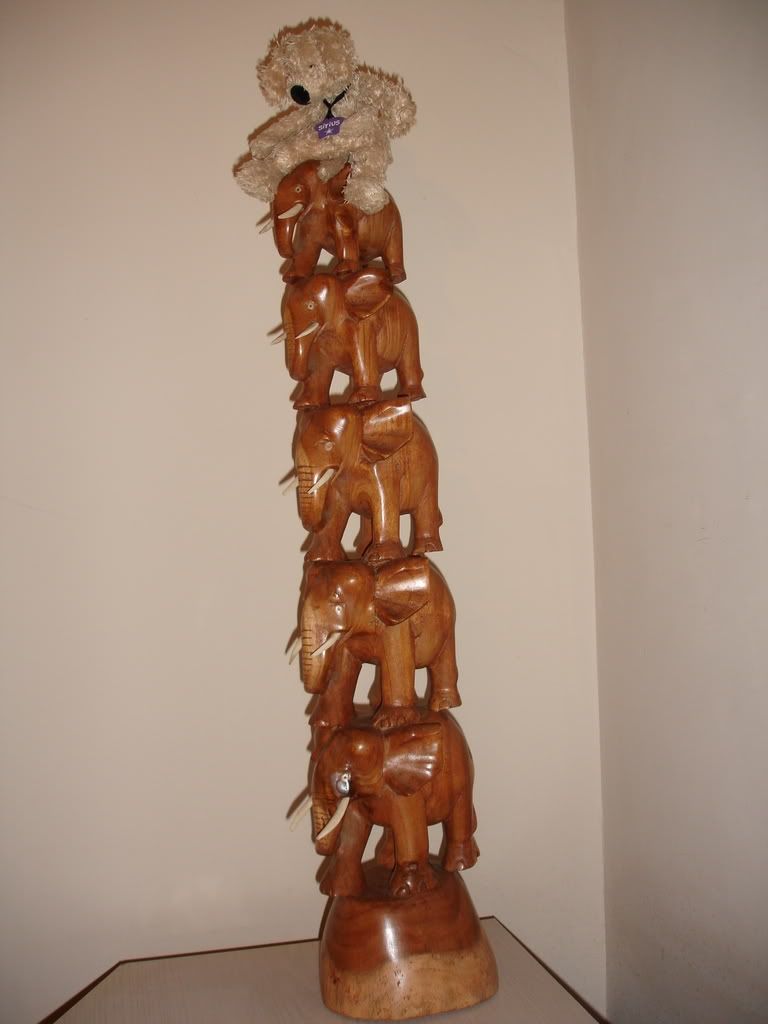 I wanted to show you a couple of things that you haven't seen before. This is the first thing. It is my Work Experience Certificate which means that I am now qualified to come and help you at work if you would like me to do that when I come and stay with you.
This is the second thing that I wanted to show you – it is my commendation from the University of Huddersfield for all my hard work as a Special Envoy and Fundraiser for The Dogstar Foundation. I feel very proud to have been awarded this commendation and I will continue to work very hard to make sure everyone I meet knows all about The Dogstar Foundation and the wonderful work that is being done in Sri Lanka.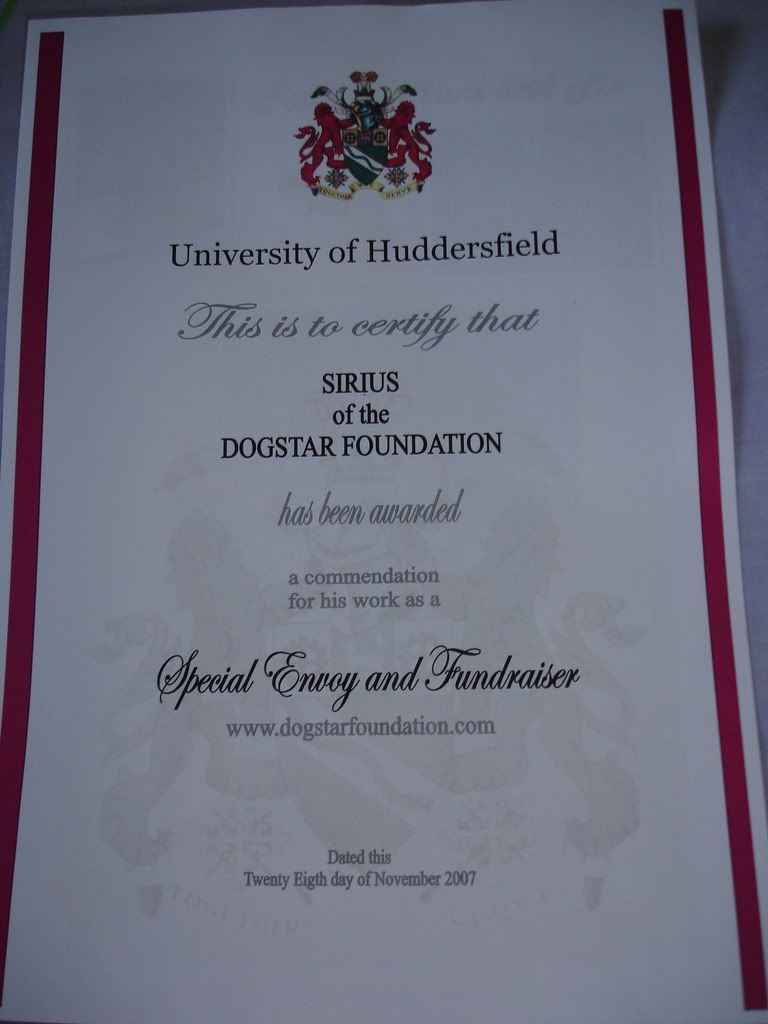 Because I am such a busy dog and so popular it was decided that I should have some help with my work for The Dogstar Foundation. My new friend and colleague is called Poosa and this is me checking out her first blog entry.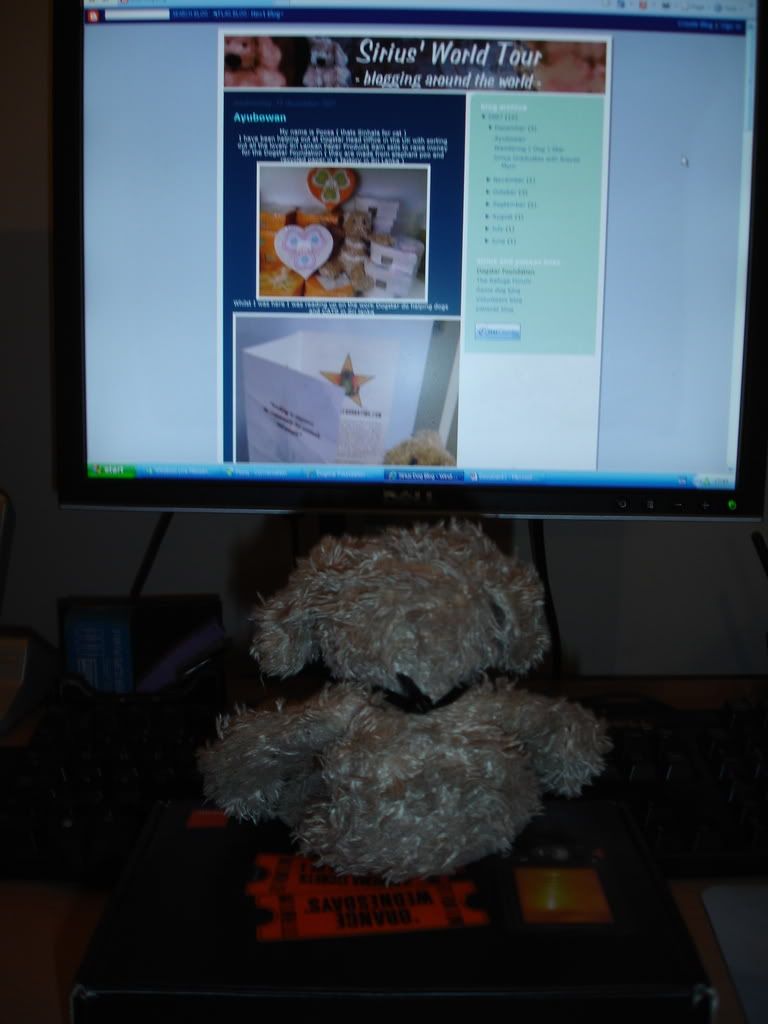 I went to work with Pete and spent one day as an honorary member of The Royal Air Force (I wore my new blue jumper with an aeroplane on the front especially for this). This is me checking that the undercarriage wheels on a big jet aeroplane are working correctly.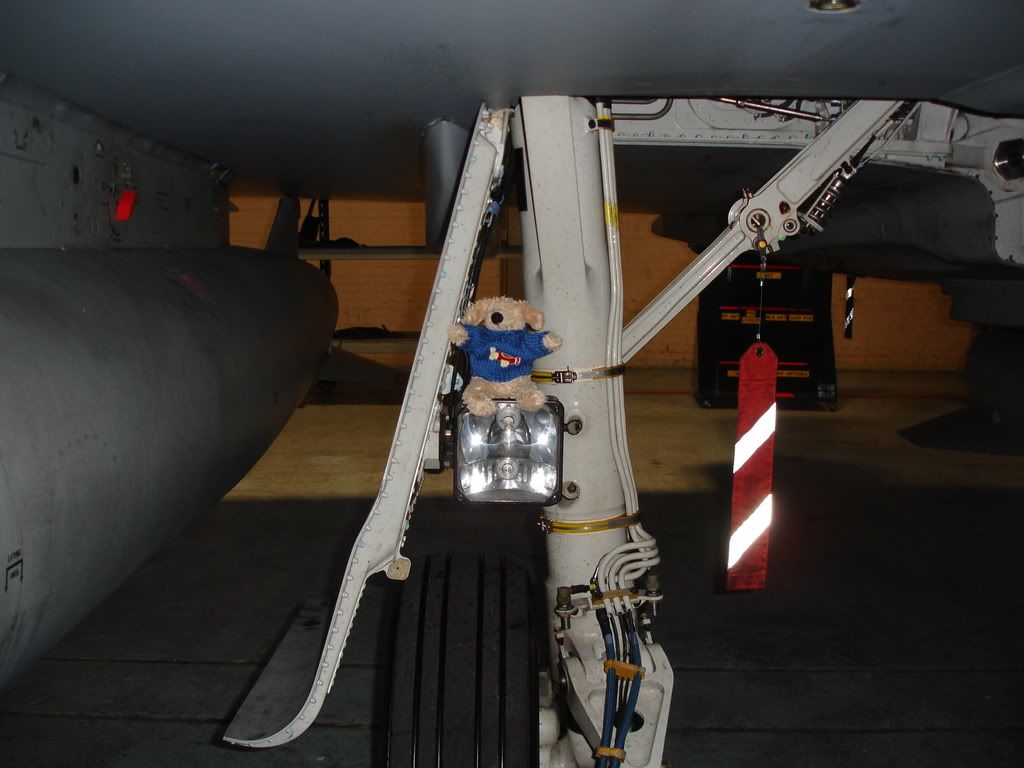 I also had to check that all the engines on the big jet aeroplane were working properly. This was a very important job which can only be carried out by Small Dogs With Great Technical Ability.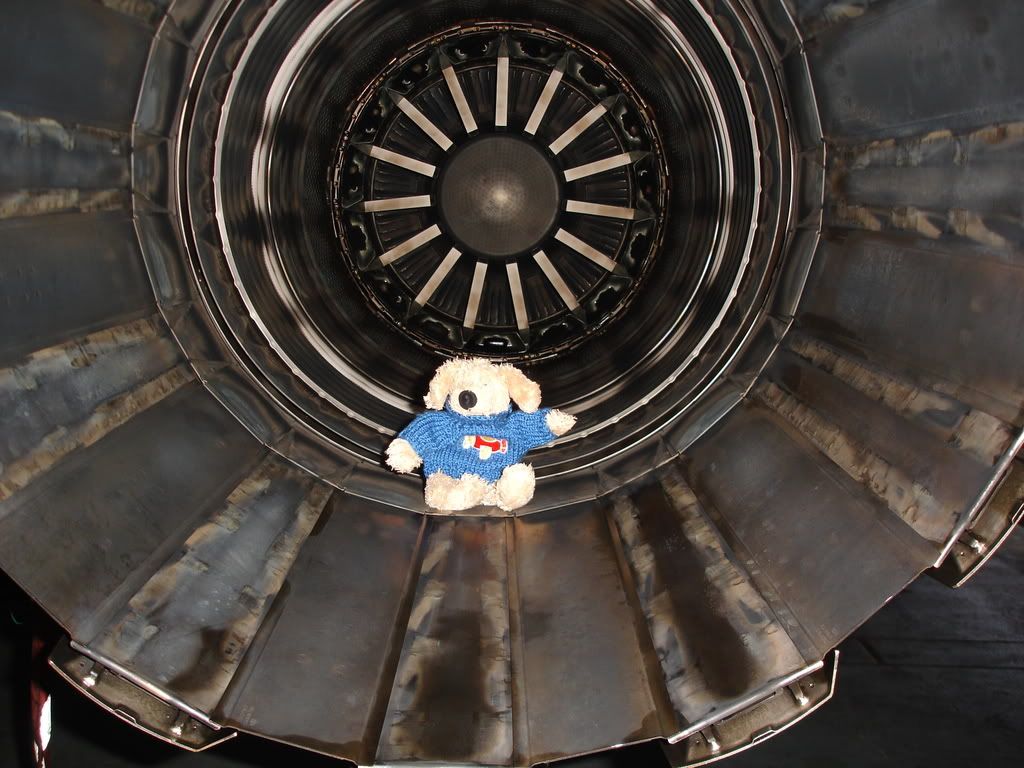 Brrrrrrr! It is very cold here! I decided that in addition to all the lovely clothes in my wardrobe that I really needed a nice snuggly scarf to keep me warm. Terri showed me how to knit and let me choose what colour wool I wanted to use for my scarf. I decided to knit a purple scarf as I think it will make me look very handsome.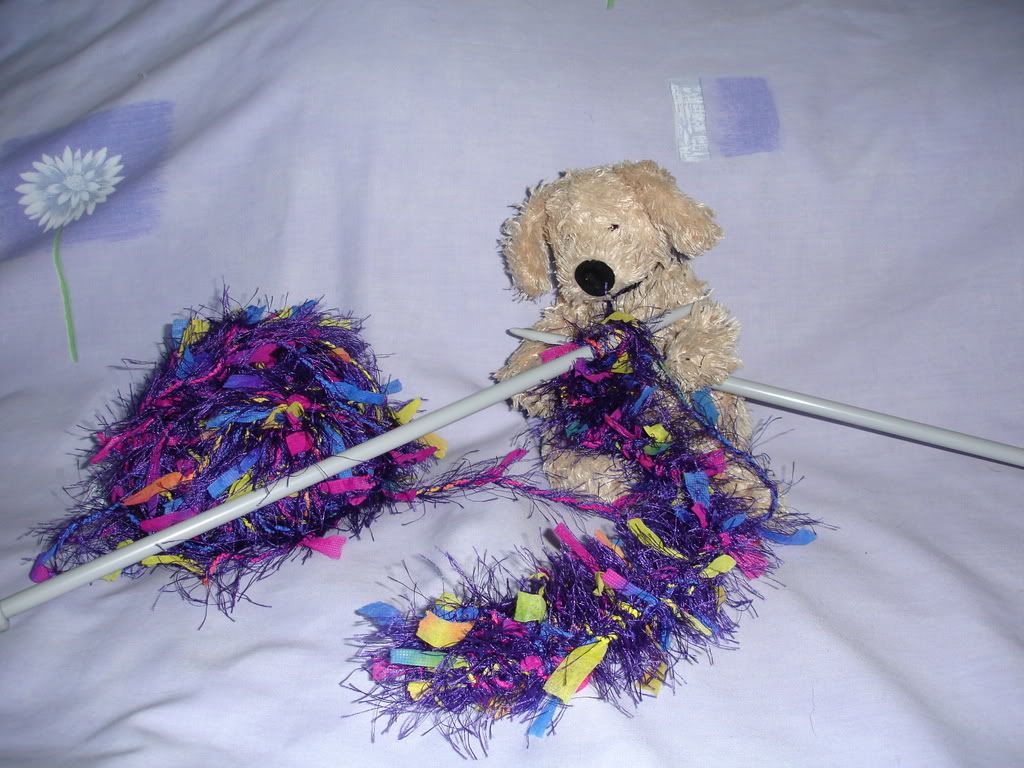 We are going away on holiday so I have to do some packing. I have got so many clothes I really don't know how I am going to fit them all into my little rucksack. I have to make sure that my rucksack doesn't weigh too much as I don't think I will have enough money to pay excess baggage charges.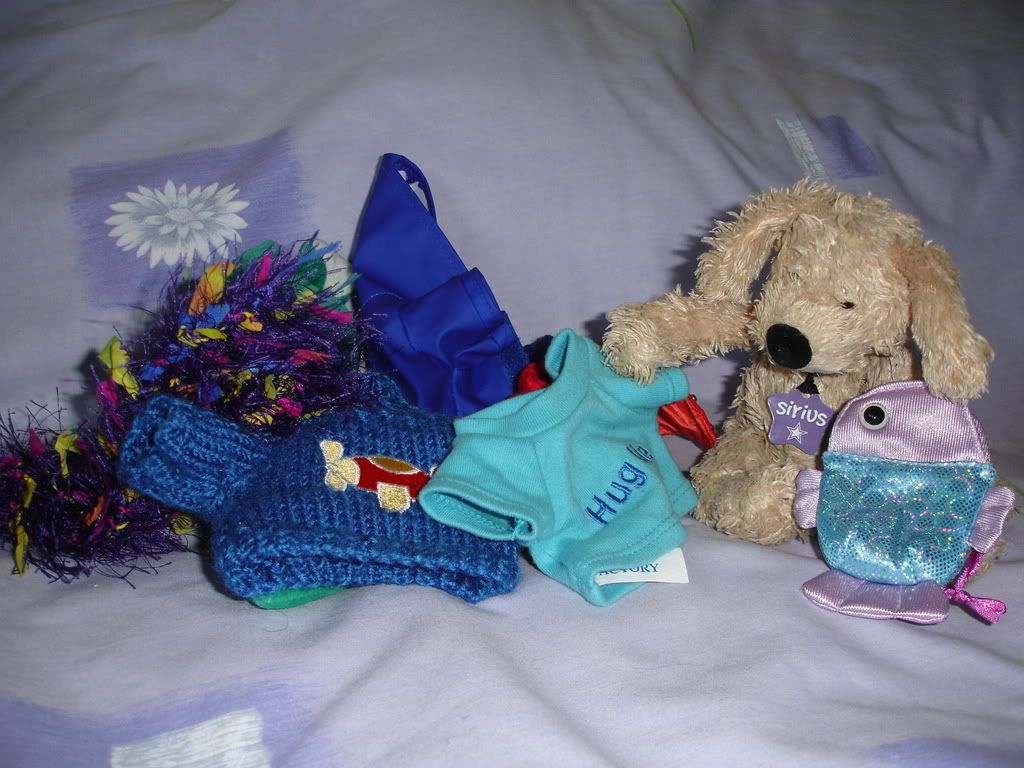 Well that is my packing done. As my rucksack is small I was only able to pack the essentials. I think you will agree that I have remembered to pack the most important thing. I am going on holiday to Luxor in Egypt for a week and then we will go to Swindon to stay with Terri's parents for a couple of days. I hope that you all have a very Happy Christmas and I will update my blog again when I return early in the New Year.