After a long trip back from Scotland via Ipswich I finally arrived in Cardiff.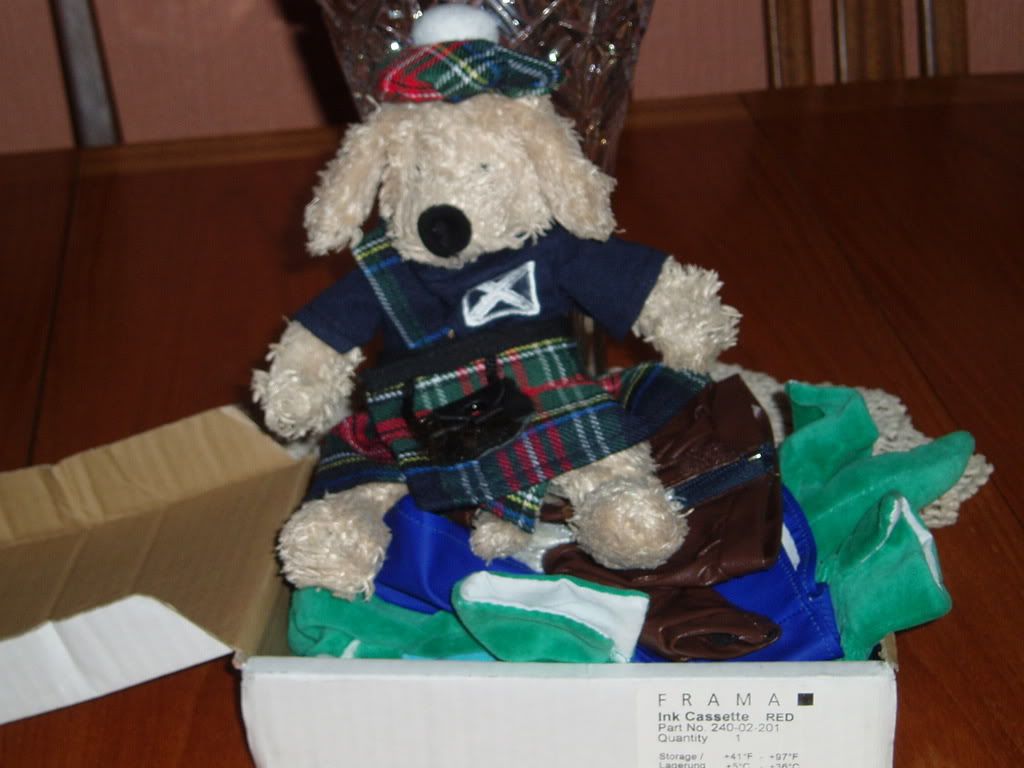 I was warmly greeted by Rudy the resident house bunny who let me know that they were thrilled to have me come to visit them and that they would look after me.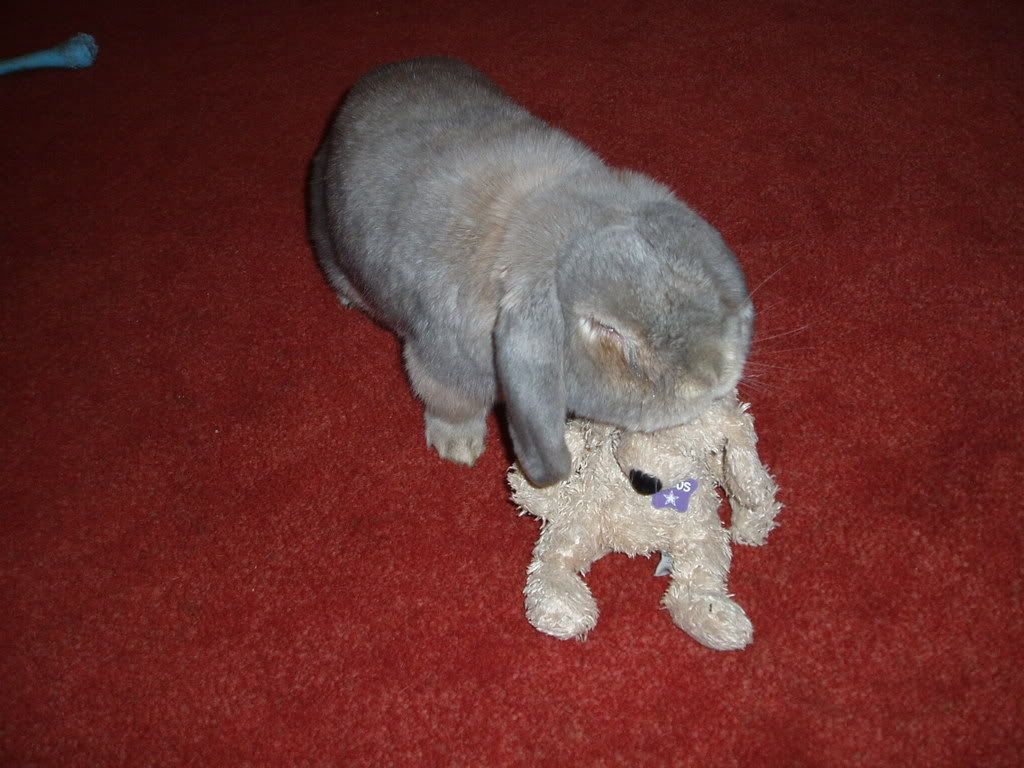 After I changed into something a bit more casual I met the other resident Louie puppy. He was great fun and wanted to play lots of games with me including chasing a ball and playing with a tuggy toy. He showed me his toy box and he has nearly as many toys as I have clothes!!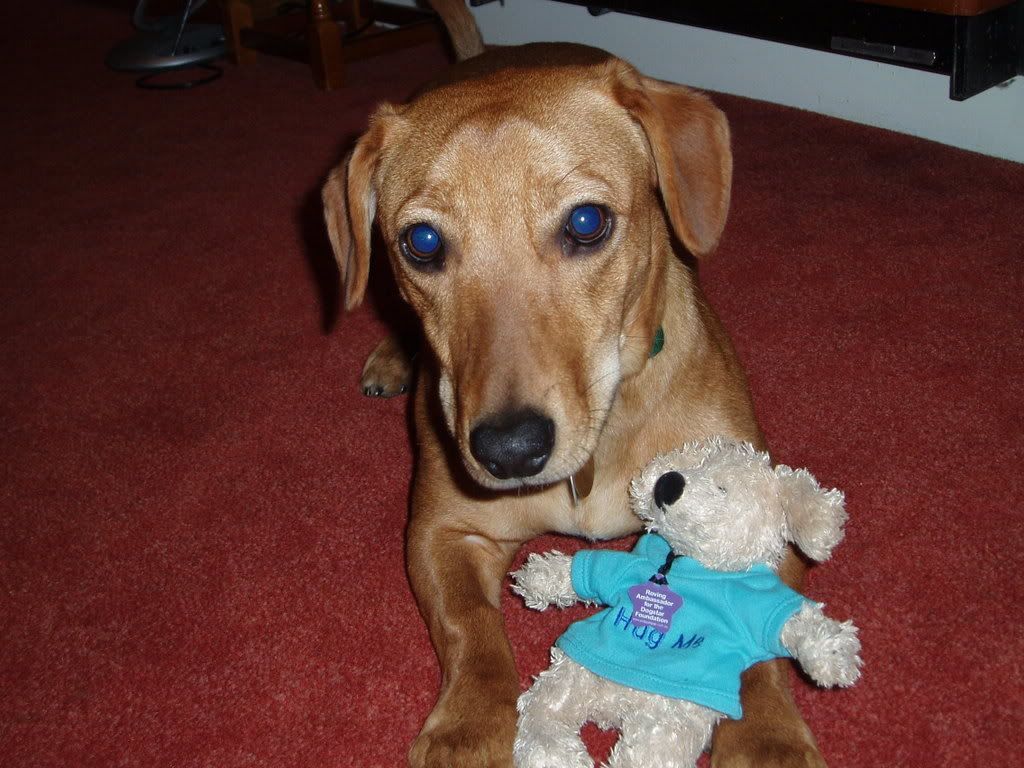 Due to the long journey and having so much fun playing I became very tired and Louie was kind enough to let me sleep in his cosy bed for the night.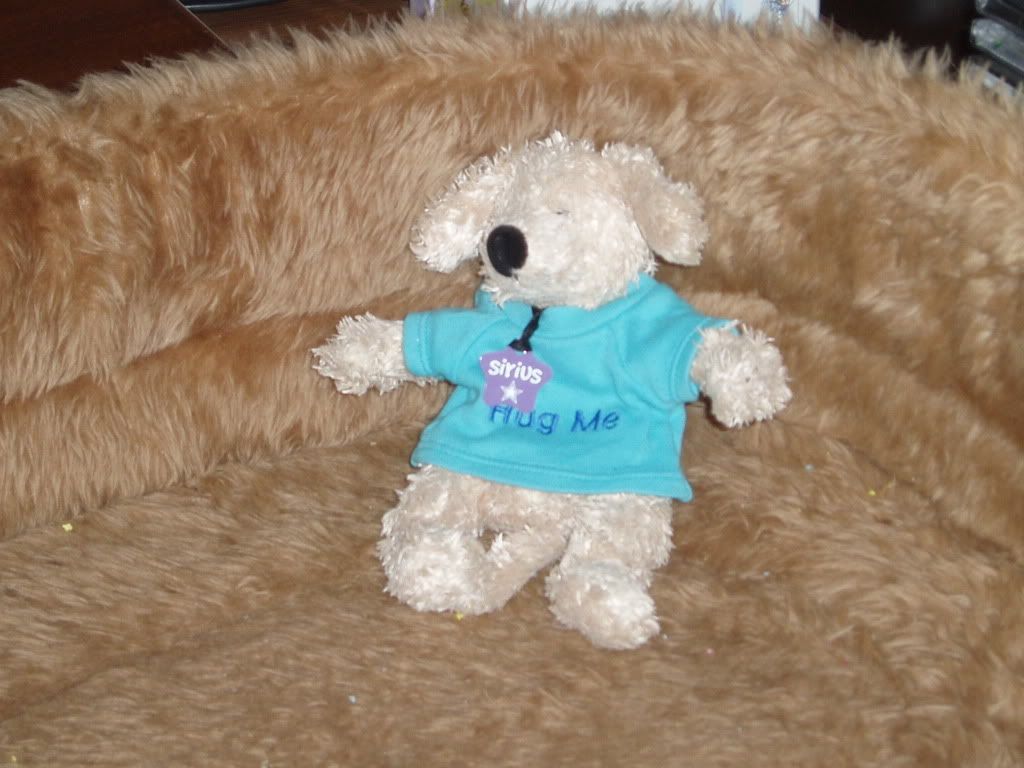 Friday morning I was woken up early and told to get ready and we were going out. I had no idea where we were going so I was very excited. We boarded a train and got tickets to Birmingham International. Now being a clever little dog and knowing what big event was happening this week in Birmingham I was jumping up and down with excitement at the thought of going to Crufts.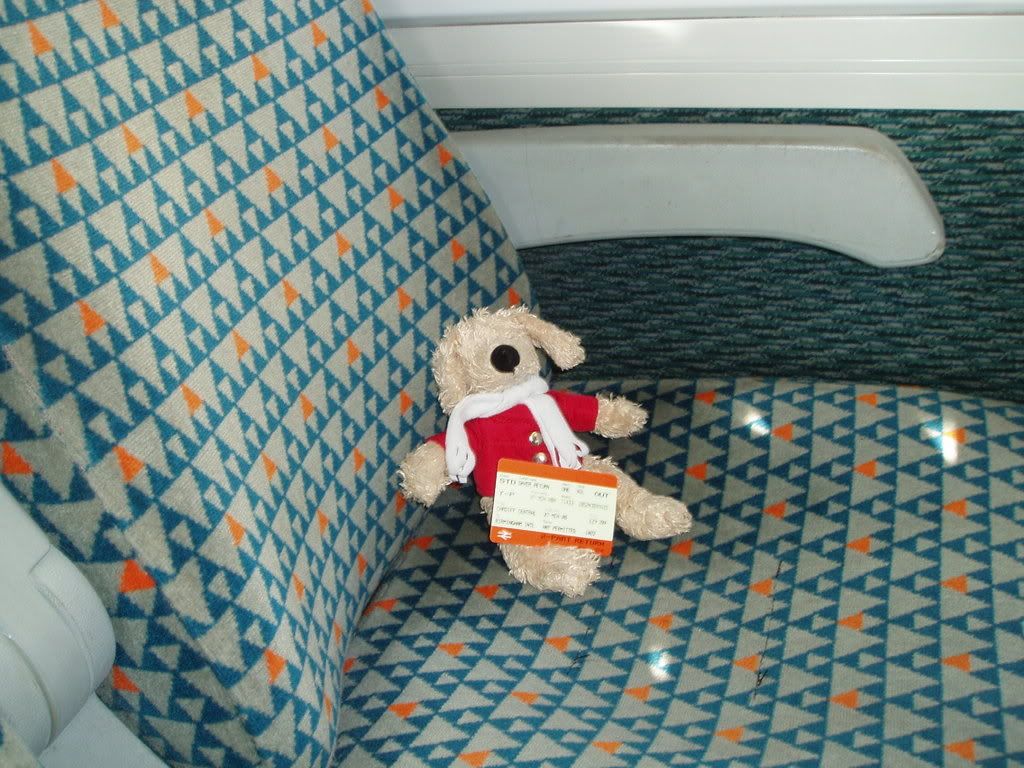 We arrived and I was stunned by the size of the place. Thankfully they had been before and I knew i was in safe hands. At least if we got separated I knew the meeting point was in Hall 3 thanks to the lovely lady on the loud speaker!!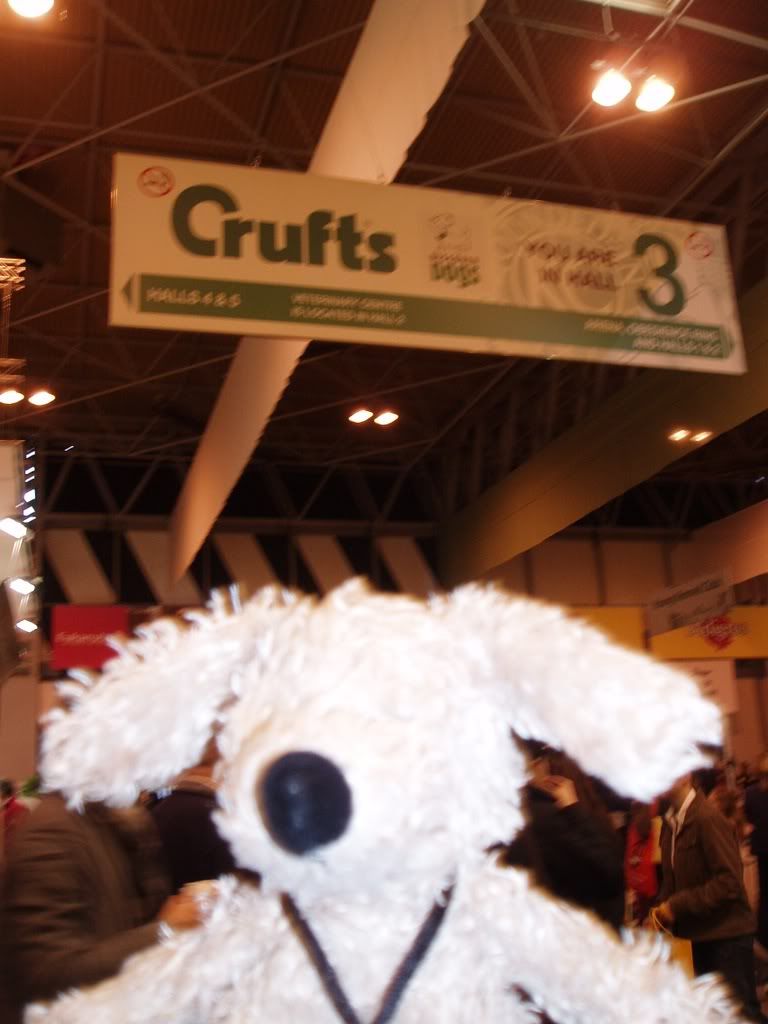 The NEC is a very exciting place for a little dog like me. Lots of new smells and free treats!! Again I was shocked by the amount of stalls and I walked until my paws were sore and we shopped til we dropped.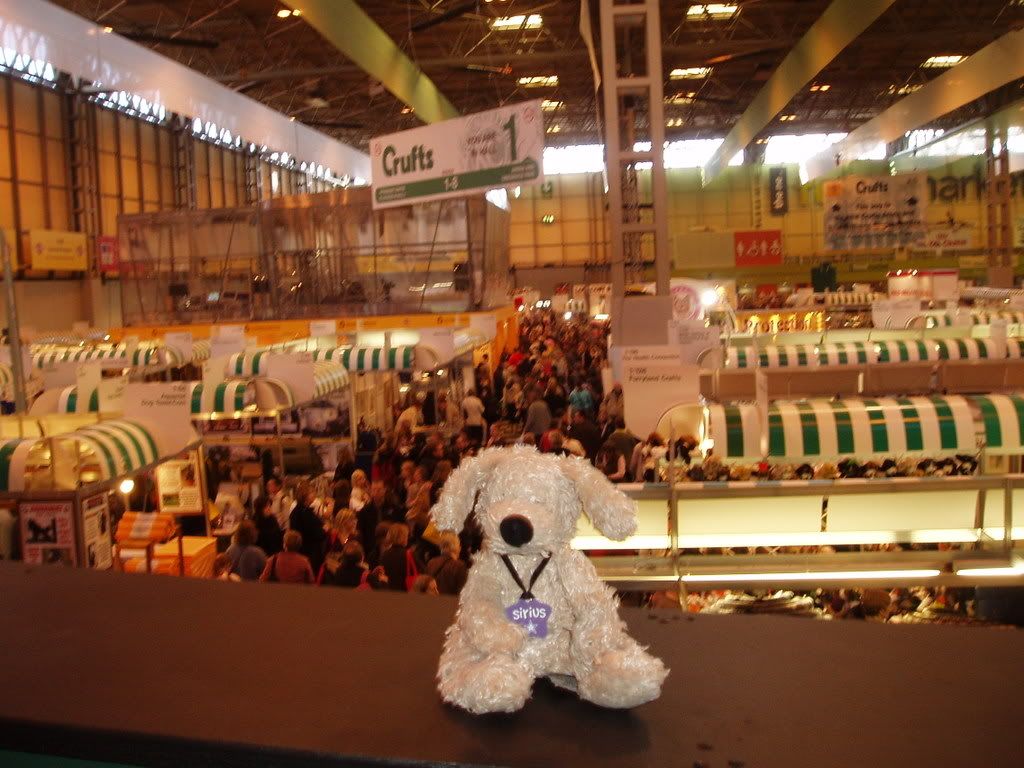 Finally we decided to stop for a drink. For once alcohol wasnt the most appealing drink and I settled for a nice refreshing cola.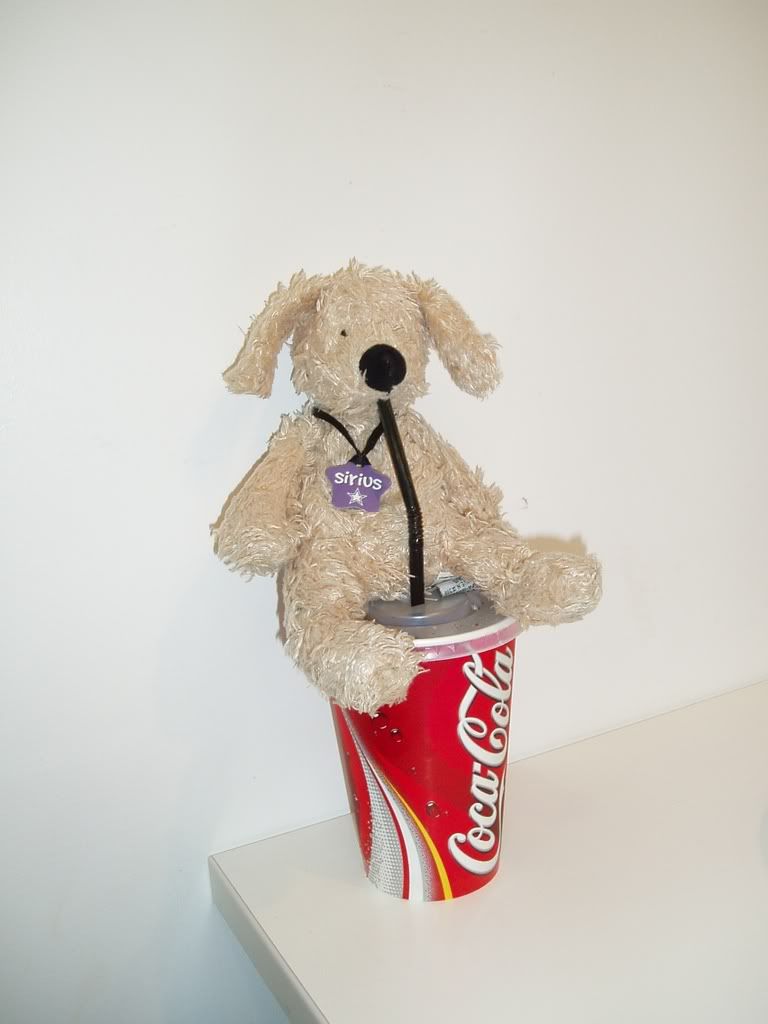 Oh and a piece of chocolate fudge cake. Well I had to keep my strength up. We had alot more walking ahead of us.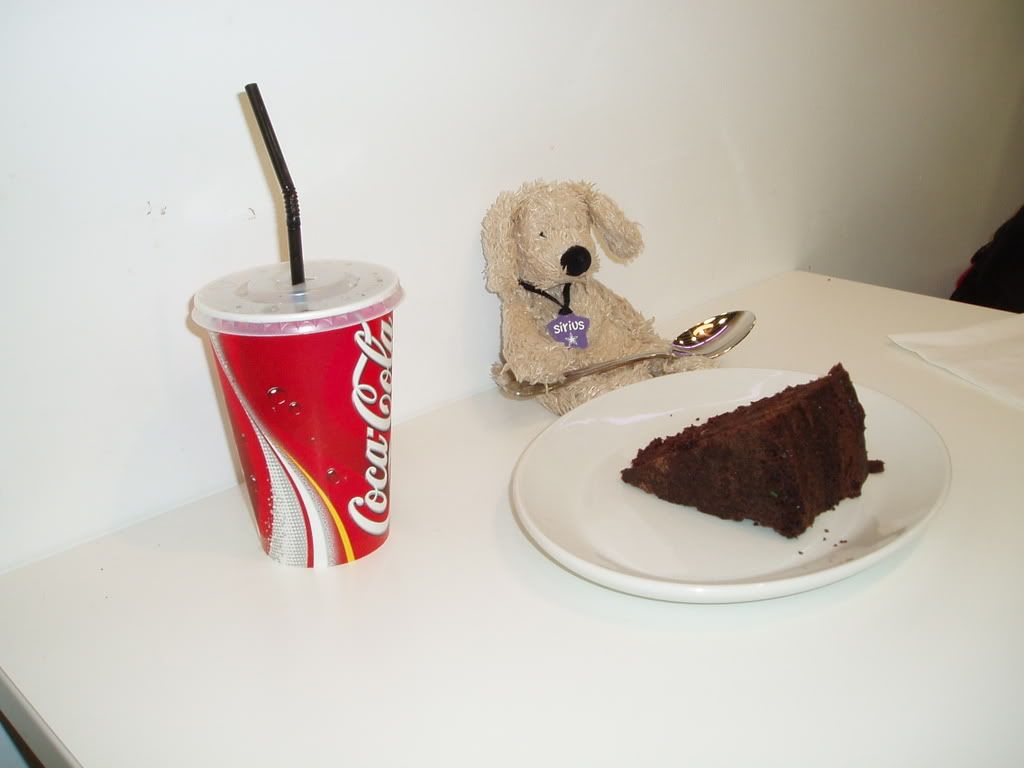 We visited the Discover Dogs section and the had a look at the show dogs. I tried out a bench to see if I was missing out on anything but after a minute I got bored and I definately prefer my job as a roving ambassador!!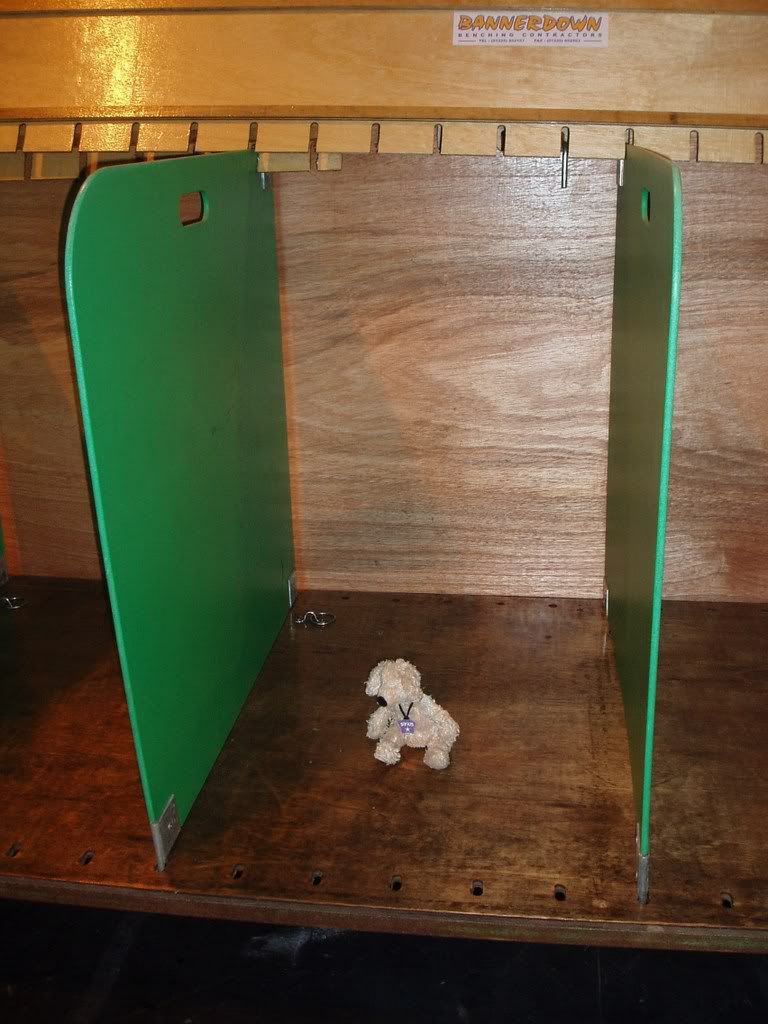 Finally after a lot of walking and sniffing on my behalf we headed back to the station and made our way back to Wales.
Saturday was rugby day!! Wales vs Ireland. In the spirit of things I thought it only fair I should support my host nation (My Grandad was Welsh dont you know!!)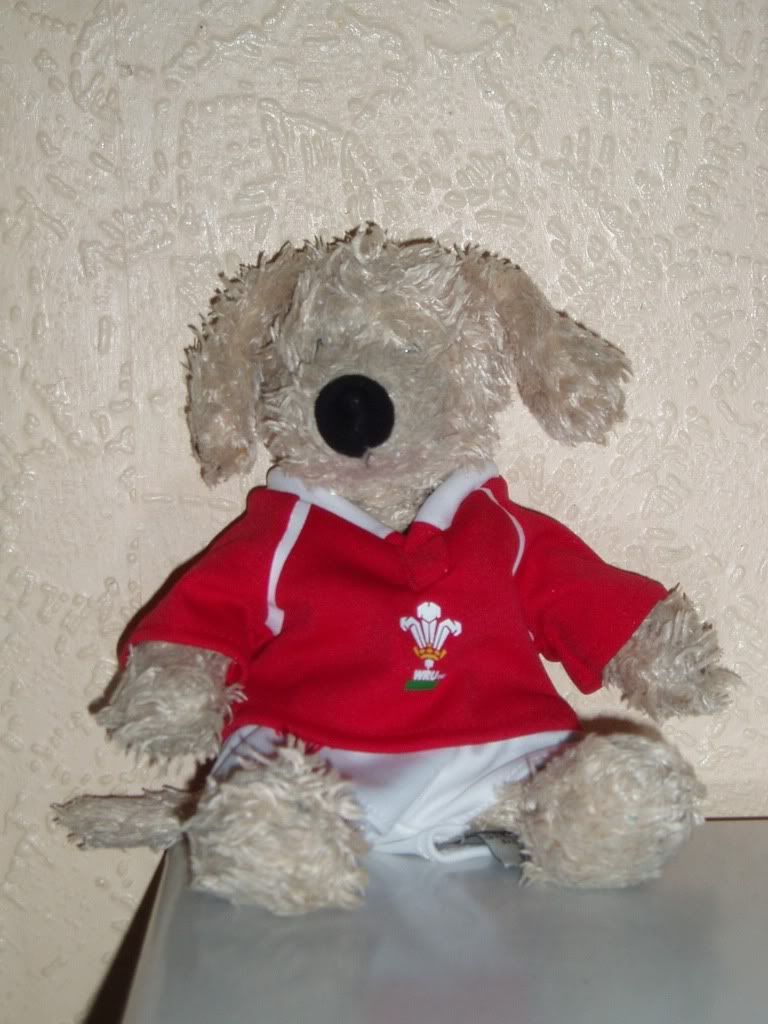 Obviously you cant watch a game without a beer so armed with a bottle opener I went in search for some.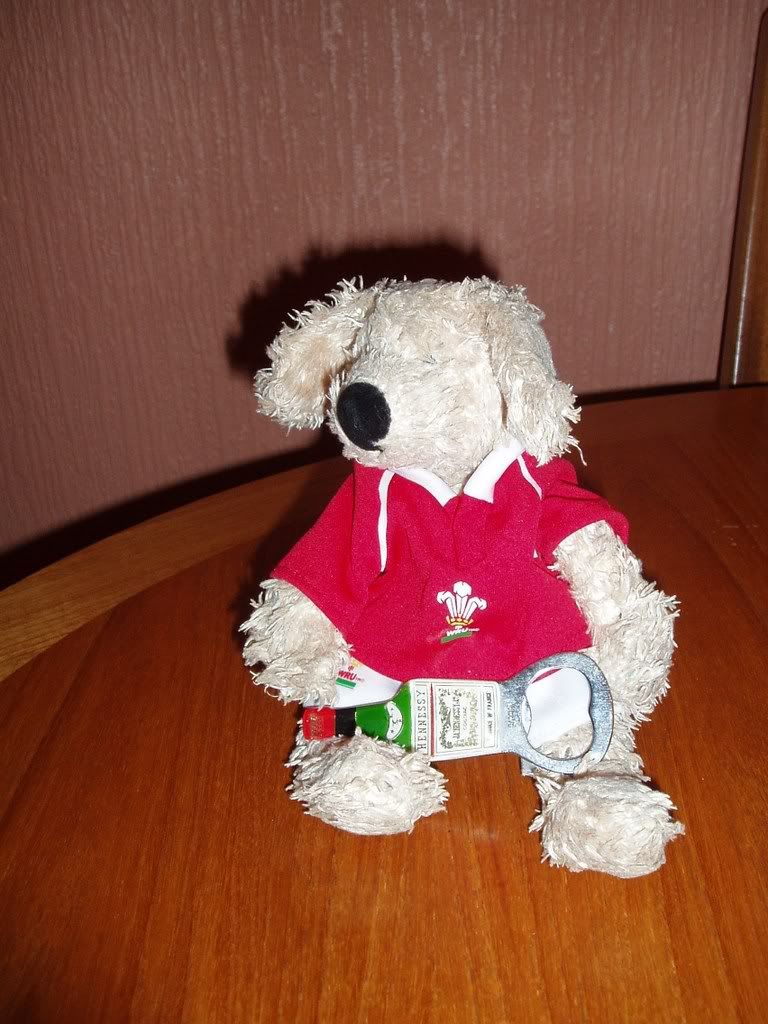 Finding a cool bottle in the fridge. I popped the top and took it with me to enjoy the game on the tv.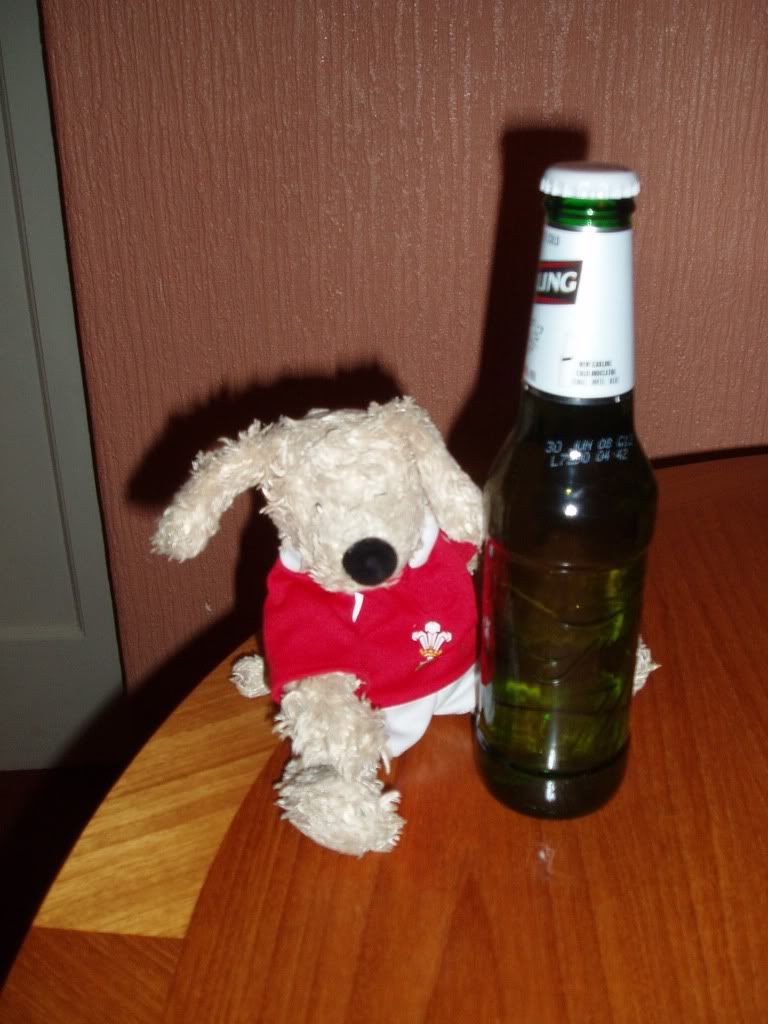 The game was very exciting and I do admit to getting a little rowdy.

The final score was 32-20 to Wales. Lots of cheering and singing (and drinking!!) followed. No minibar to raid this time but thankfully they had a well supplied drinks cabinet although I do fear i got slightly carried away.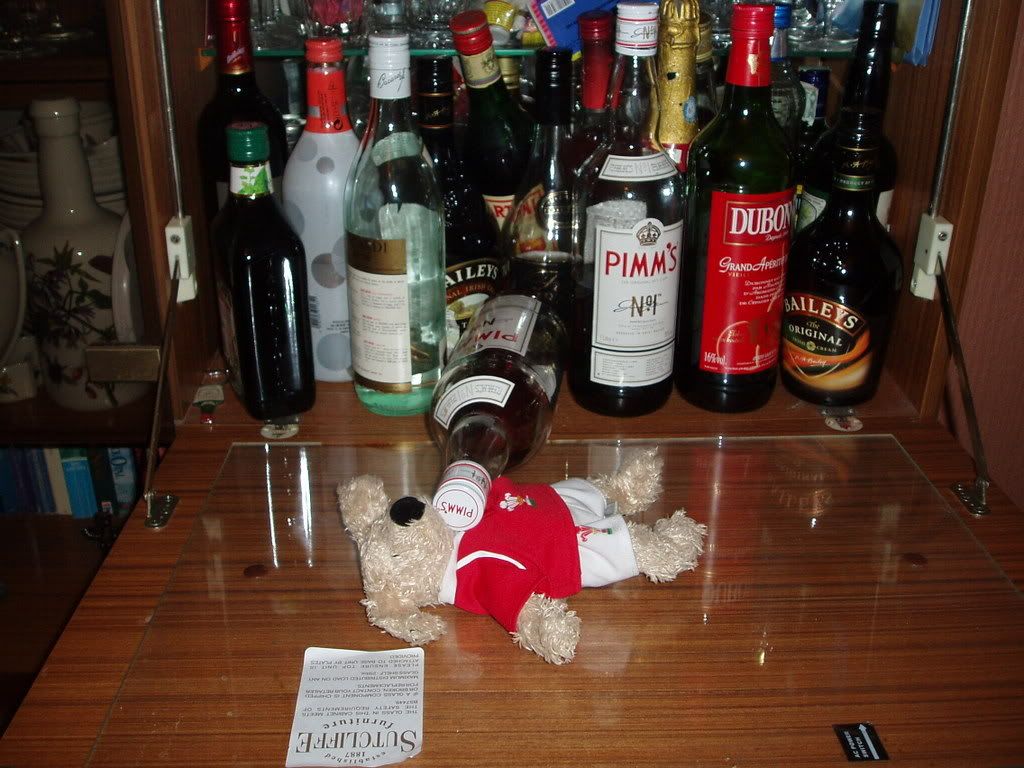 Sunday I had an almighty hangover. Thankfully there are no photos to show me looking all green around the gills.
The rest of the week I accompanied Amy to work down Cardiff Bay. I offered to assist around the office and helped on the computer and with the filing. I also had a go at answering queries on the phone.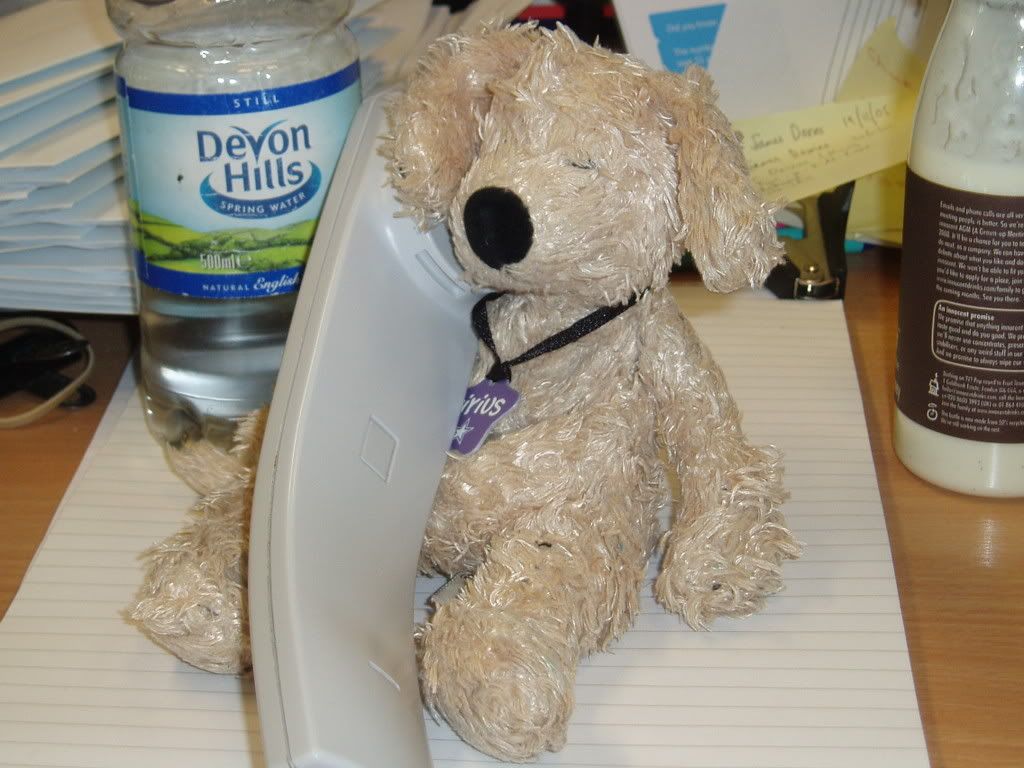 They were so impressed with me in the office and grateful for my help that they invited me to a party. Sadly I would be off jet setting again by then but i did really appreciate the offer.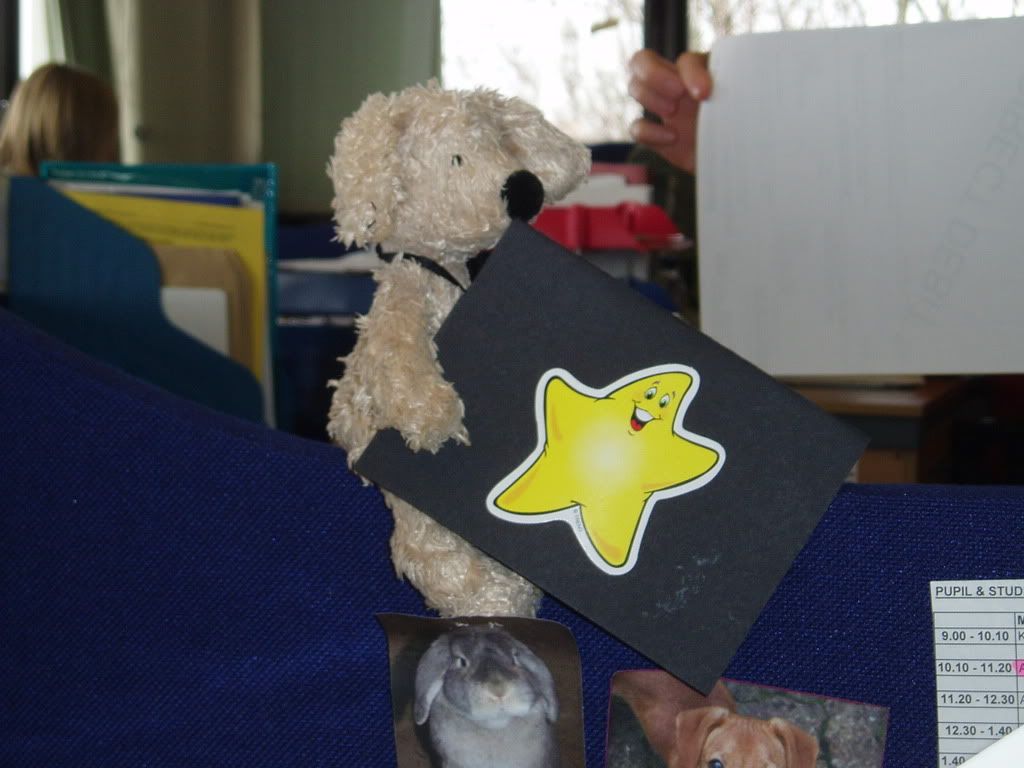 As well as helping out in the office I went to have a look down the Bay. We managed to avoid the showers and I got to look out across the water at the pretty boats moored there.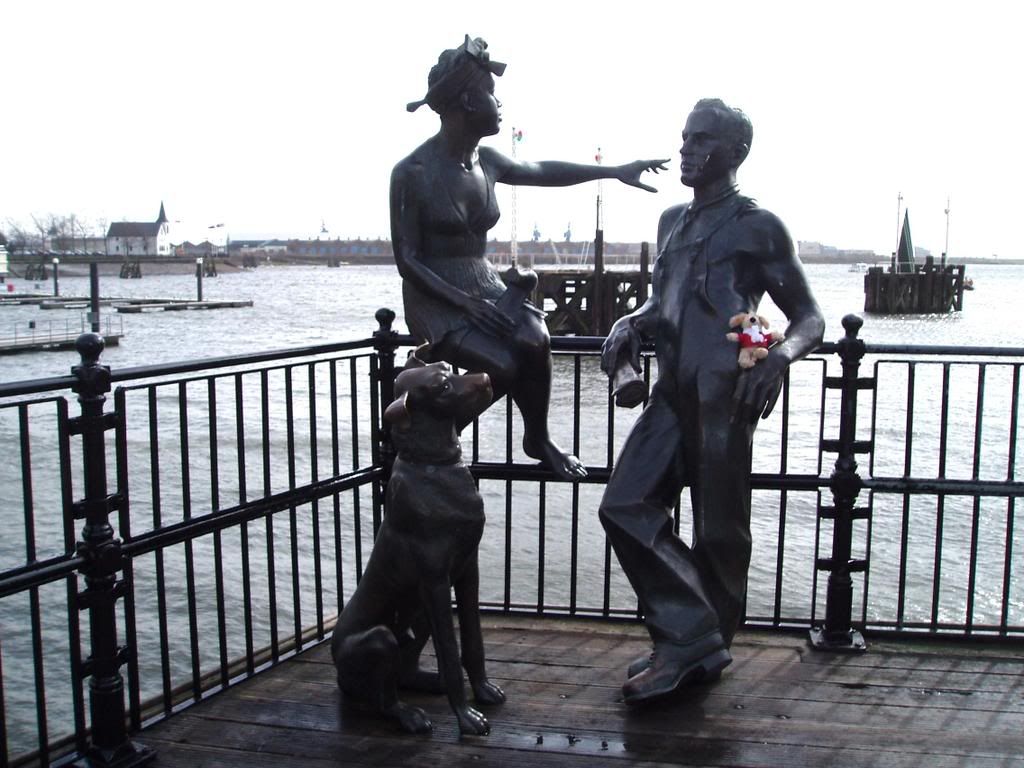 This may not look anything special to many of you but those in the know will realise that this is the Torchwood HQ. I was very excited and keen to meet Captain Jack.
One minute I was just sitting there hoping to spot one of the Torchwood team.........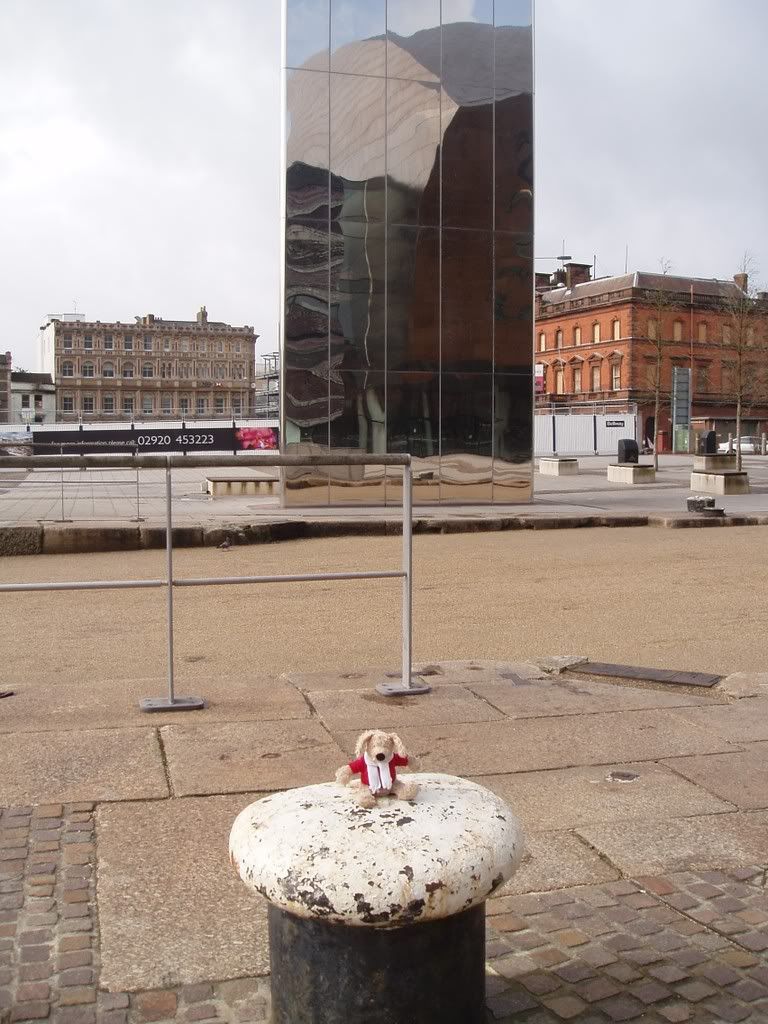 ... and then suddenly I disappeared into the Hub. Im afraid there are no photos of this and any information I may have is top secret and unfortunately I cannot reveal it for fear of an amnesia pill or worse being put in one of those cellss!!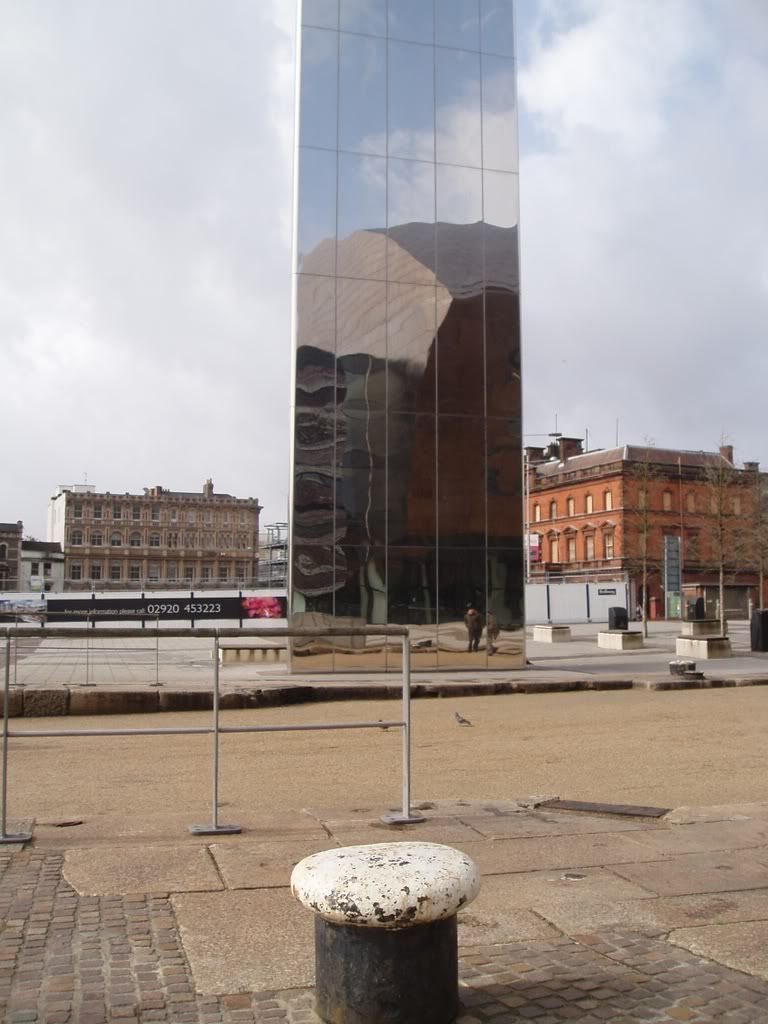 I did manage to fit in a visit to the Millenium Centre as well.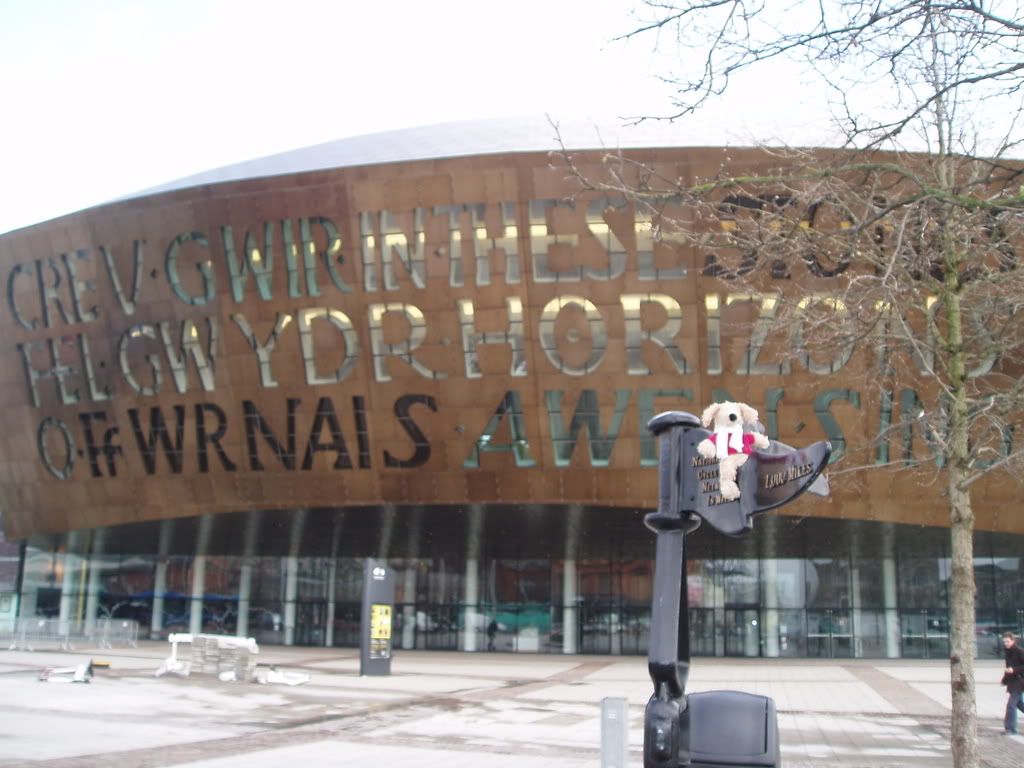 I enjoyed my time in Cardiff (despite the massive hangover!!) Am looking forward to seeing where I shall be heading next!!