Sirius arrived safely to me in London yesterday and had a quiet evening in. But when he awoke this morning there was snow everywhere and Sirius was very worried that many people and thier dogs may need his help. So he took it upon himself to take control of the rescue services making sure everyone stayed safe.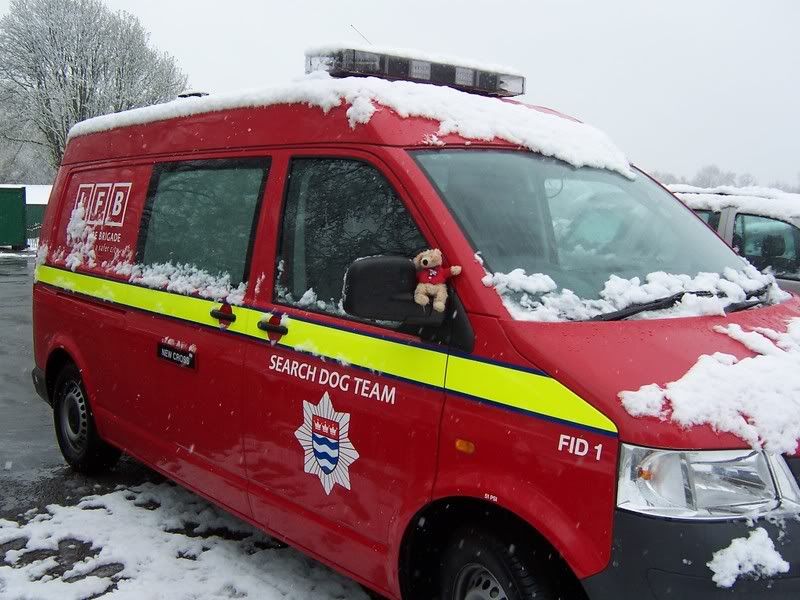 When Sirius was certain that all the safety precautions necessary were in place, He decided He'd like to do a little sightseeing.
So He got himself an Oyster card and hopped on the Tube.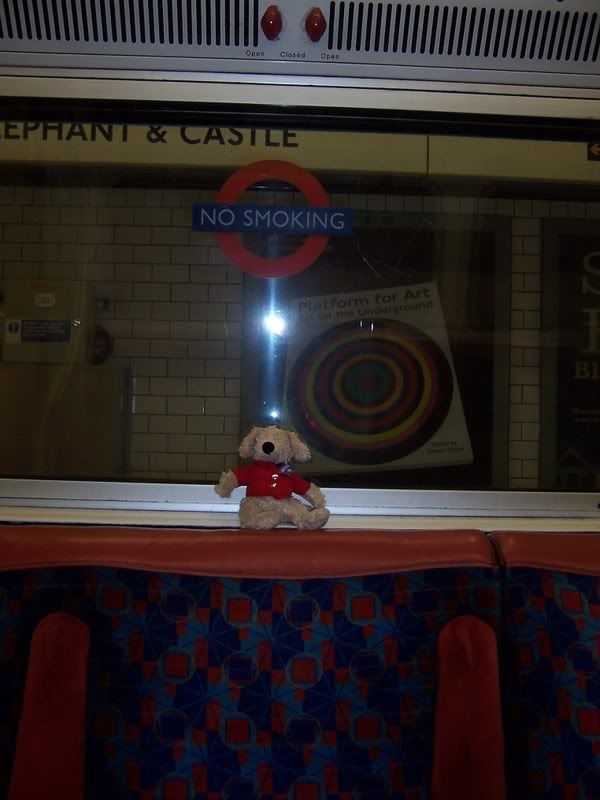 Took in Liecester Square, where He giggled like crazy at some American tourists mispronunciation of it!!!
He did seem to feel like a kindred spirit to this chap
Sirius was a little overawed by the big lights of the Big City at Piccadilly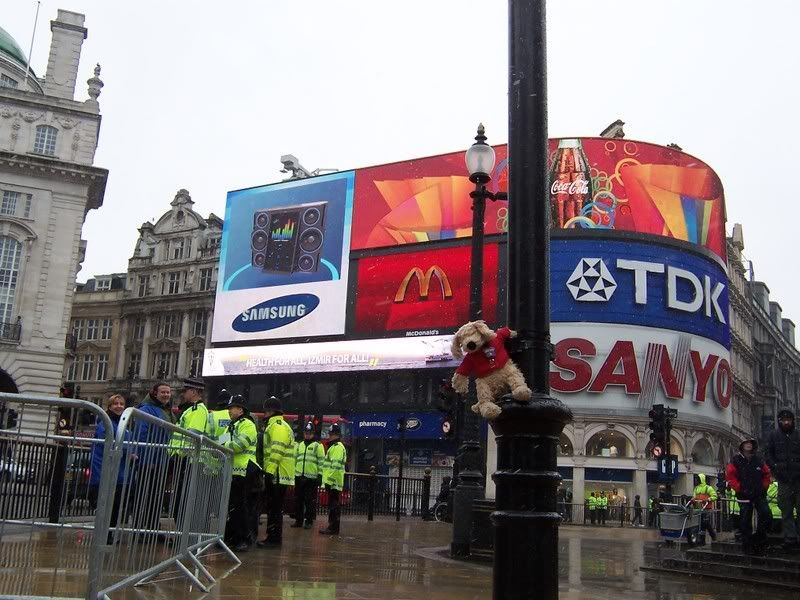 So took a little time out for a show and a little flirting with a couple of Girls in Blue (and Yellow!)
(Sirius doesn't think he'd look good in a half face mask, though modest as he is he was completly positive his singing would be up to scratch for the part! )
He then carried on his sightseeing tour (He's so pushy! "Take me here, take me there!")Admiralty Arch was one of his favourites, he says he thinks he should have his office there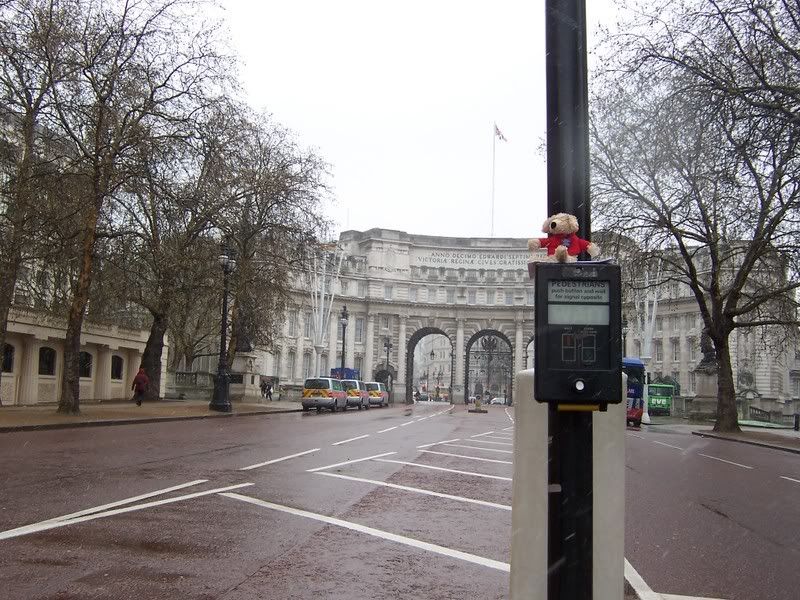 And RUN, can that boy run? All the way down The Mall! Me and Boo were out of breath (Just as well he's fit I suppose- what with the Marathon next week !)
When I told him The Queen lives here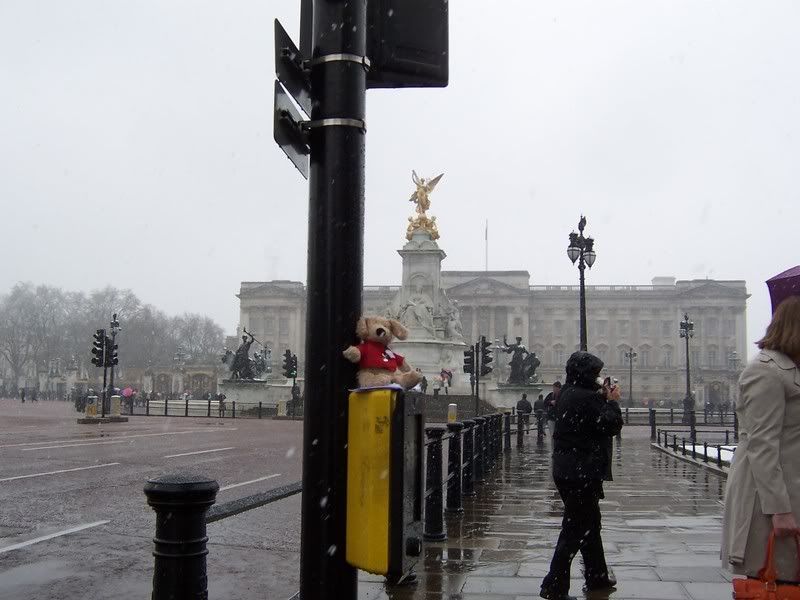 He was a little confused, He said it looked very different from the last time he was at the House of Squiggs!
No time to rest on our laurels, once the changing of the guards had taken place he was off again.He wanted to challenge Big Ben to a race and just didn't get that an inanimate object couldn't run ( he was sure the last 'Ben' he'd met was four legged and furry!)


The popped around the corner to have a spin on the bubble wheel

He even took some time to interview some people that were making lots of noise about something they weren't happy about.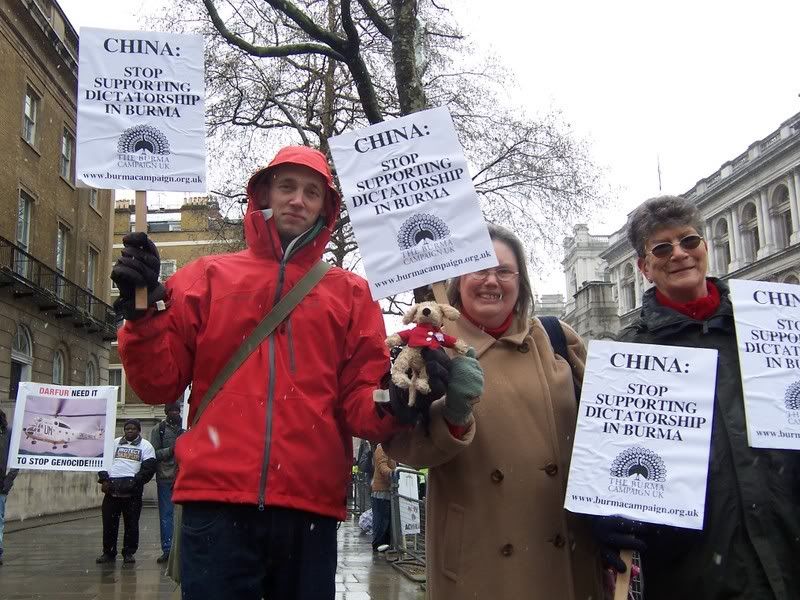 And finally had a moment with my namesake

Now Sirius needs to get into serious training mode, only a week until the MARATHON!!
Joe.