Here is what Jacky had to say abut my fantastic visit!
When he arrived he went slightly mad in the office!! Couldn't control him and he went completely wild!!!
Firstly he helped himself to not only my desk but my coffee and computer!!! (think he was checking out his blog to see himself!!)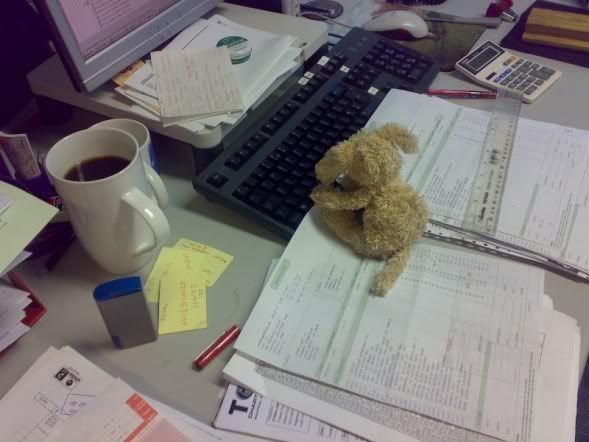 He then got stuck in the fax!! Boss wasn't happy cos it's cost a fortune to repair!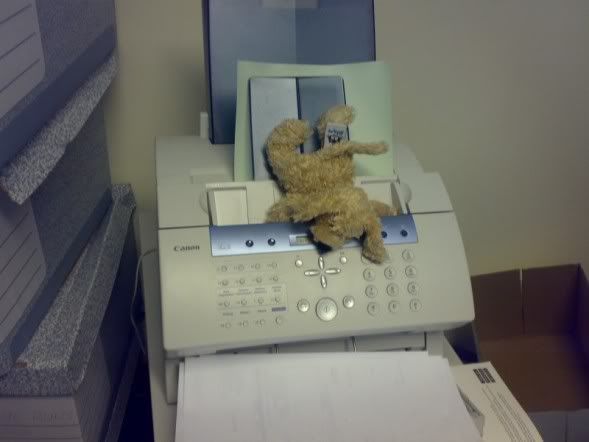 Then we couldn't believe it, he insisted on doing a photocopy of himself….managed to stop him before he bared his bum for the office to see!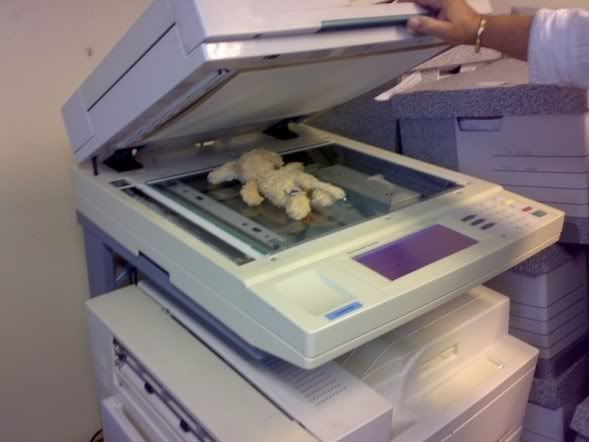 In the end we had to wedge him in the filing cabinet to calm him down!!!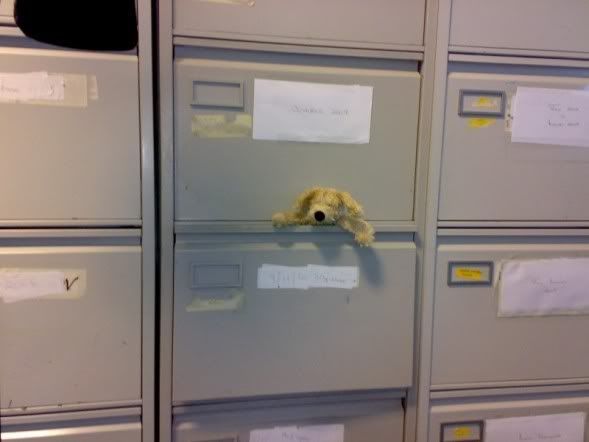 Later that day he was happy because someone gave him a balloon to play with, we were concerned at one point because we thought he was going to float out the window!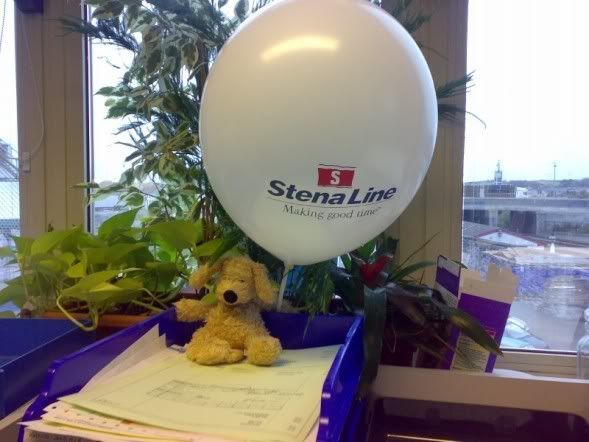 And then by very special appointment he was allowed to visit the bridge of the HSS Explorer that travels from Holyhead To Dun Laoghaire. He got a great view from the window over Holyhead Port.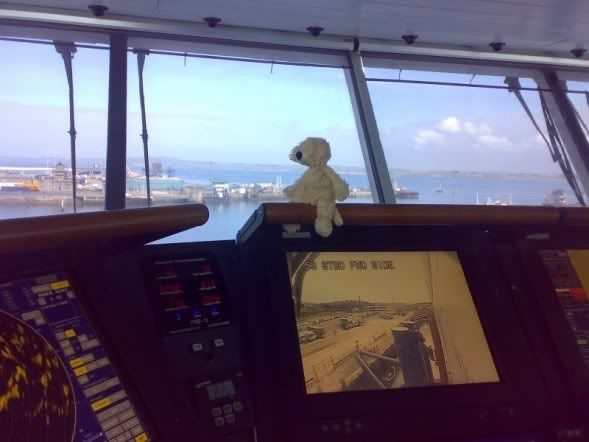 Sat himself in the Captains chair and played with his joystick!
But that wasn't enough for Sirius…he had to stop by the gaming area onboard and have a gamble!!!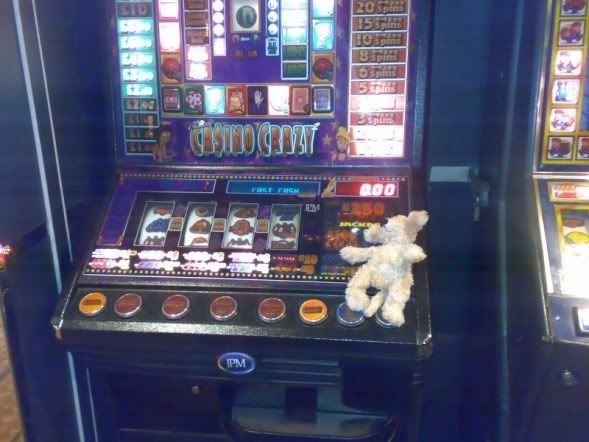 Just to prove he was in Wales, he insisted on being held up to the signs….and then the English one for those who don't understand Welsh!!!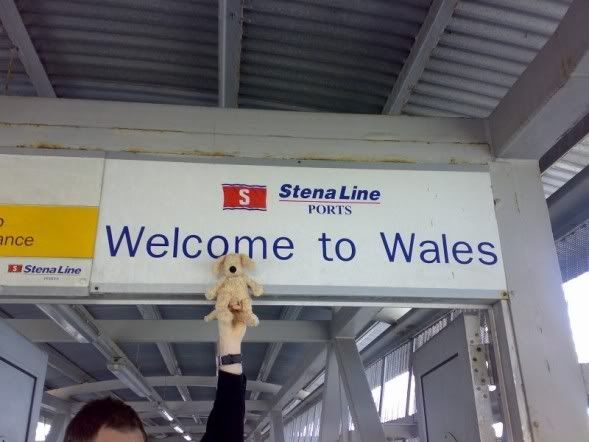 After a few days rest, Sirus was invited very kindly to RAF Valley!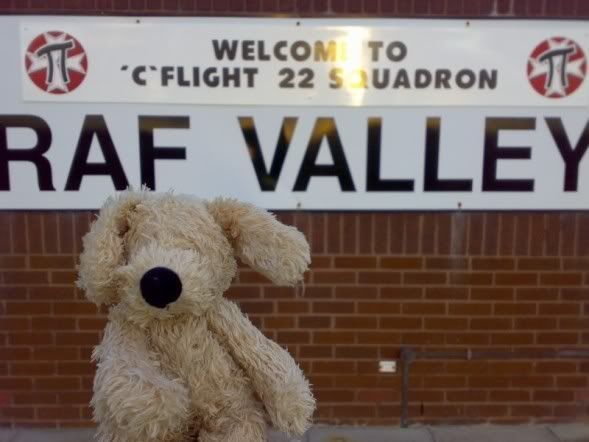 He helped the staff there when the new Anglesey to Cardiff plane came into land, and even snuck onboard to play with some more joysticks!!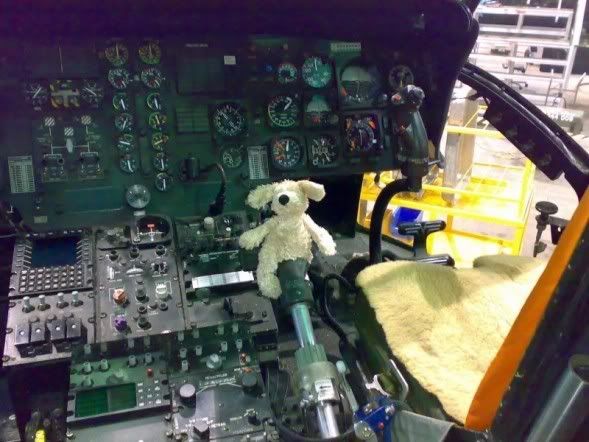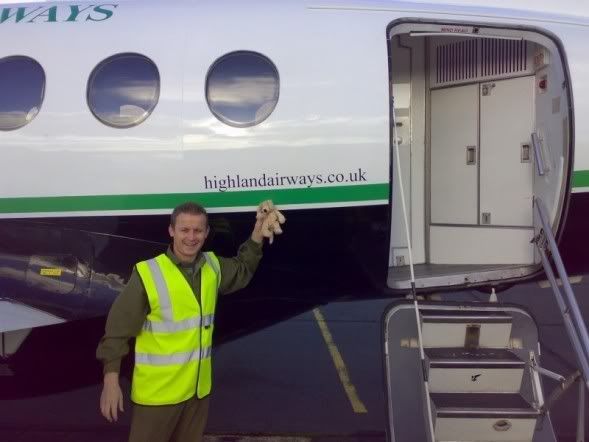 Then joy of joys…he found a red arrow!!! Couldn't miss a photo opportunity like that!!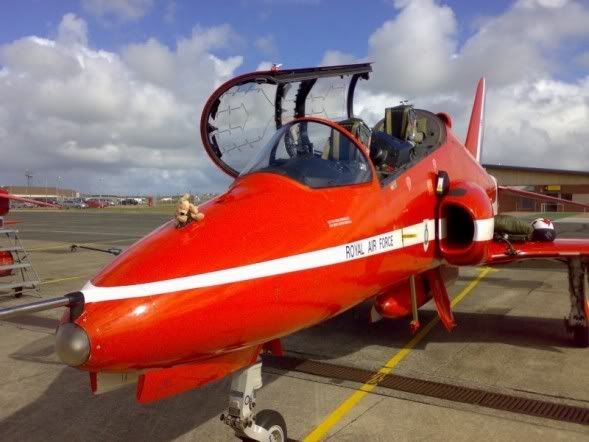 Much to his dismay the soldiers at RAF Valley then stuck him in the window wipers of the rescue helicopter…luckily they did remember to remove him before being called out!!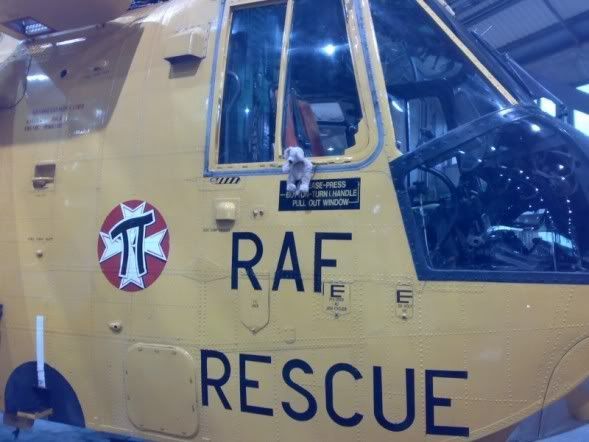 A bit of a let down from helicopters and jets but the little truck was fun…and being yellow it did match Sirius nicely!!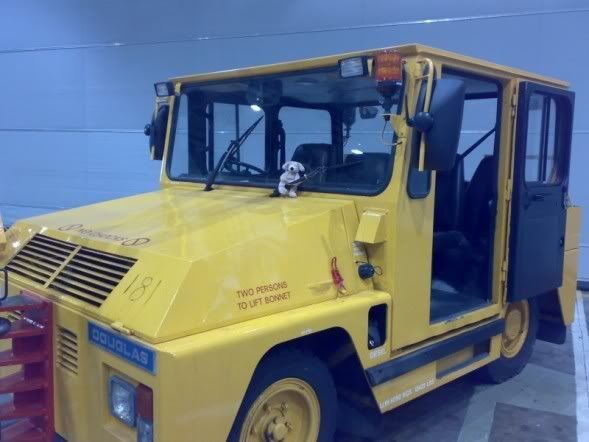 Some more messing around with the helicopters and then that was it. Finally time for Sirius to leave Anglesey. He'd had a great time, unfortunately he didn't get to go horse riding, only because he was thought it wasn't quiet manly enough and after all the 'boys toys' he'd seen that week he decided to give it a miss.
Thank you so much for reading about my adventures, I had a fabulous time with Jacky. Maybe I can come on an adventure with you?
I wonder where I'm off to next.........?