After a veerrryy long drive in the car (with lots of coffee and biccy stops) we arrived in Northumberland. It appeared that I was going to get a birds eye view during my travels as Annie had recently had an op and her sling made a perfect place for me to ride in!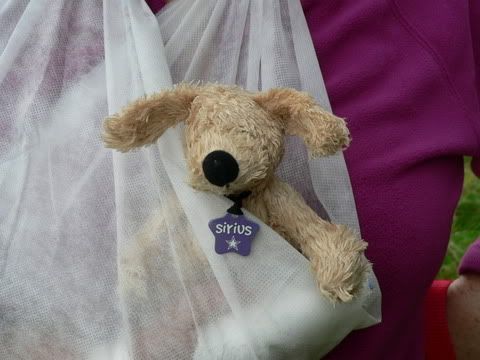 I didn't get to ride a horse in Angelsey with Jackysian so I decided a ride on this greyhound might be fun..... it did get a bit scary at one point but I am a brave dog and came away with no injuries ( could have done with a stiff drink though!)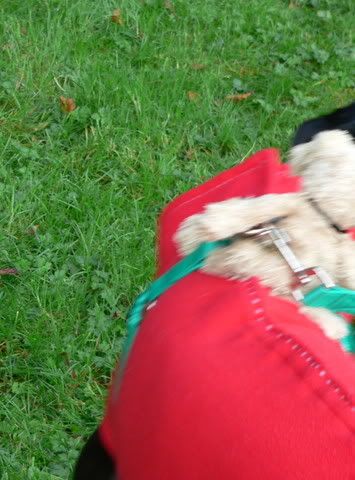 We went to visit Hadrians Wall and seeing as it was a roman remain I decided to dress accordingly Even when the big black hound tried to eat me I saw her off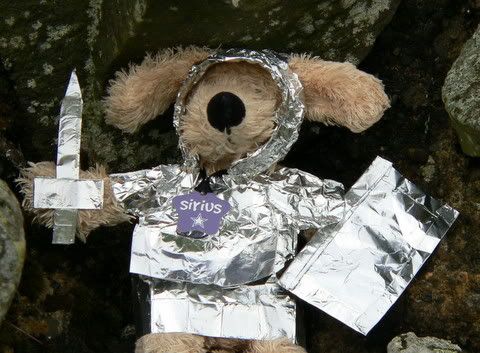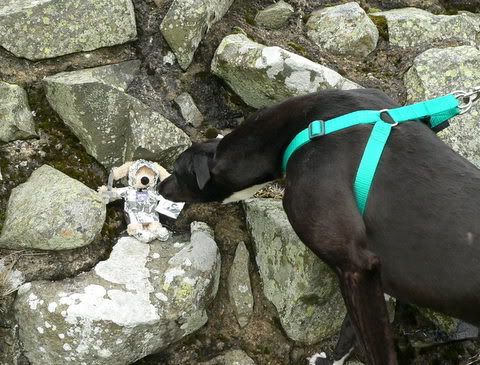 There were lots of castles around, this one in the distance was Banburugh Castle. We didn't go in as they don't allow dogs :( but the beach nearby was fun as the hounds ran around like loonies!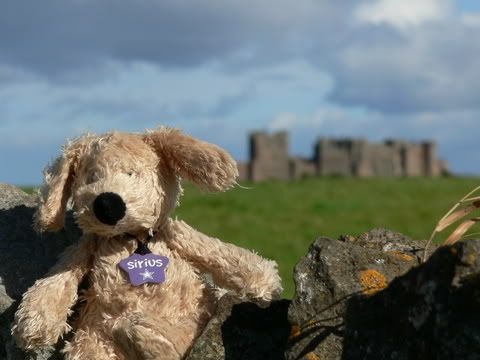 Keilder water was huge and it was bloomin' cold. Apart from a quick photo call I stayed warm and out of the wind.
Lastly I must introduce you to two new friends I met. This is Spot and Teddy and they belong to Annies son and they travel everywhere with him, we were soon swopping travel stories snuggled by the fire or watching the birds out of the window like we are doing here.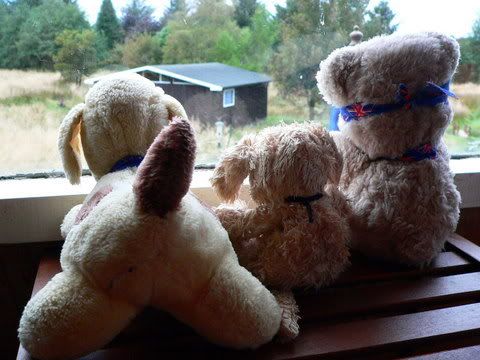 Annie says....
"It was fun to meet you Sirius, hope you can travel again with us"